Frustration
April 21, 2012
I slammed my door shut behind me as I stormed down the hall into my room. With a little shriek of fury, I slung myself down on the small bed that was pushed into one corner of the room. I buried my face in my considerable mound of pillows, occasionally letting out my anger in short bursts of screams projected into their soft padding.

My rage soon played itself out. I had never had much of a temper, and it gave way to a very tiring and weary sense of defeat. The pain I felt of being brushed aside was like a knife to my chest. But more than that, was the shame I felt at the plain rebuff.

Face flushed with tears and embarrassment, I relaxed my fingers so that they no longer clenched the pillow.

I looked down at it through blurred eyes. The pillow was crushed into the shape of my fists, and stained with tears and drool. It smelled fainting of salt, probably from crying, and it looked as beat up and old as I felt.

My heart was like an old house with tightly closed doors, protecting some desire in its dark recesses. It was almost a crime, I thought, to waste my love on someone who never would, or could, return the feelings.

The hilarity of the whole situation was rather frustrating. I loved someone who loved my best friend, and my best friend knew none of this.

I had thought for sure that if I just told this boy that I was deeply infatuated with him, he would confess that he was too. That he felt the same, and this was why he was being elusive and shying away whenever we got close, and why he seemed distracted when we talked. I should have known better. But I also should have known that love makes you do stupid things.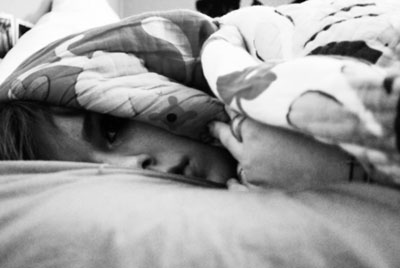 © Erin H., Carrollton, TX