Triangle Part One
May 10, 2012
What is love? I seem to be asking myself that question a lot lately. Have you ever noticed that all love stories end in pain? That's why the movie would always end when they finally got to be together instead of seeing the rest of their lives play out like it does in reality. Every relationship you have ends in sadness. Whether it's someone dying, divorce or a break up. All good things come to an end.


Maybe this is the part where you ask me, "Sarah, why do have such a negative mindset?" I'm just a sixteen-year-old girl who tends to be an overthinking control freak. It could also be that I am stuck in a love triangle as well. But, here's the kicker. They both have the same name, same birthday month, and even the same haircut. Before I get into what's going on now, maybe I should give you some background.


My boyfriend, Alex Northrop and I have been dating for almost a month now. He is an amazing guy. He has a heart of gold. He spends most of his time worrying about how I'm feeling and what he can do to make it better, practically worshipping the ground I walk on. Every one that meets him tells me how lucky I am to have him, and how great we are together. Yet, something isn't right. Everything is blurry. I hate the idea of not being able to see a clear future. But he is the only guy I have ever dated who has treated with complete respect and care. He never made me the second choice.


Alex Rivera and I have been best friends since 6th grade. He has to be one of the most beautiful people to walk this earth. I have seen girls stutter, trip, and literally drool over him. If his dark hair, sun kissed skin and caramel colored eyes weren't enough to win you over, his smile radiates. He attracts people, draws them in with his charm and kindness. Since the first day I met him, I always had a crush. But, I was too afraid to lose our friendship… until sophomore year. After a game of spin the bottle and a night of long conversation, I finally worked up the nerve to tell him how in love with him I was. His reply to me was, "There are two ways to say I love you. The generic, 'love ya', which is made for any person and the sincere, 'I love you', which is for the people that hold a special place in your heart. You are one of those people Sarah. I have always loved you and been too afraid to admit it."


But, reality struck the next morning. I had forgotten one important detail, Alex's girlfriend. He kissed me the night before, told me he loved me and his girlfriend was at home thinking about how faithful and amazing he was. I had officially become a home wrecker. The shame and guilt was overpowering. I told Alex to choose. "It's not right for you to do this to us. You have to choose." I told him. "But, I love you and her. I can't make a decision like that. Don't ask me to lose one of you." He said. That was when the dream became tarnished. But, I ignored them like an addict would. I was addicted to the fantasy of Alex and I being together and I ignored the damage it was causing. It came to the point where all we did was fight.


We had gotten in an argument over our situation at one point and decided that no communication was the best communication for a while. But, during this period of silence, Alex's guilty conscience finally took over and he confessed to his girlfriend what happened. How did I found? On Facebook. He tried to talk to me a few times but, I was too hurt to respond. I was so caught up in my selfishness that I didn't realize that his girlfriend wanted to work things out while Alex wanted to be with me. He broke up with her.


Not knowing what was going on, I got into my relationship with Alex Northrop. When Alex Rivera heard this, he told me that he didn't care about me at all anymore. He told me he wished he'd never met me and that I was to never talk to him again. It was like a piece of my heart was torn out. No anesthesia and no warning, just pain. It's like glass shattering. You can see it crack and break, watch it fly around you as every shard flashes a memory, but there is nothing you can do to put it all together again. Now, nothing is the same.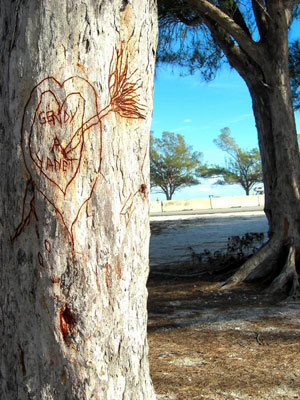 © Richard F., League City, TX