Triangle Part Two
May 17, 2012
I spent an entire day with Northrop, we went zip lining and rode four wheelers. For the first time in a while, I didn't think about Rivera. It was a day full of laughs and the creation of memories. I was constantly teasing him about how easily his light skin turned red under the summer sun. I serenaded him at sunset, singing Can You Feel The Love Tonight? at the top of my lungs. He couldn't stop chuckling to himself. At one point, he looked at me for an almost uncomfortably long time. I knew exactly where this was going. I asked him what he was thinking. "I'm thinking, that I love you." He timidly responded. Then I began to feel the weight of the emptiness Rivera left behind. The pain I locked away burst open and the only thing I could do was sit there, speechless. I tried to hide the flood of emotion but I left just a sliver behind. Northrop picked up on this and said, "I know it might be too soon, but I really do love you. I'm not asking you to say it back, I just want you to know that."


I was in a panic. Love? How could he love me? No, he just thinks he loves me. I'm clumsy and awkward with thick curly hair. I'm not the type of girl someone would love so soon. I kept telling myself not to freak out, to gain control of the situation. But, no matter how hard I tried. I couldn't change the fact that I loved someone else.


I guess my thought process was off. Like a boxing match, the two battling in my mind to help me figure out what I should do. The guy I really liked, Northrop, who had never done anything wrong to me versus Rivera who I loved, that showed his true colors when he was hurt. Why did I have to choose?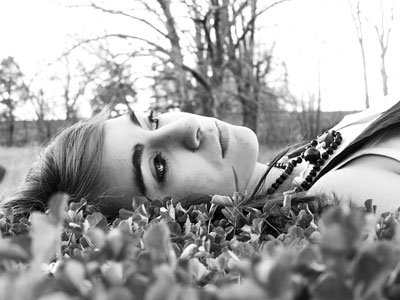 © Jasmine R., Bourbon, MI