Risk-taker
July 12, 2012
People call you a risk-taker.

I used to think the same, but who was really the risk-taker? What I remember is how I took all the risks. There was no obstacle for you, no hurdles to jump, no mountain to climb, no plane to fly. It was smooth sailing for you and a rocky ride for me. I looked up to you for how you rushed carelessly into a situation, oblivious to the consequences. How stupid does that sound? I looked up to you.
I wasn't confident in myself at all. I thought, "Why can't I take risks like he does?" But today is the day I realized, you are no risk-taker. You're a coward.
This is how I remember things;
I was the one to write you love songs. I was the one to give you poems and journals and read aloud my diary entries. I was the one to ask you out, knowing you would say no. I was the one who compromised, even though I knew the consequences would be harsh. I was the one who dealt with the hardships and shoved them in the past so I wouldn't think about them day in and day out. Because if I had really thought about them, I would have left you.
Now you may say, "Those make you look weak. You never stood up to me, stopped me." But those were the little things, I haven't even gotten to the good part.
You knew from the beginning you wouldn't have a single consequence. No punishment whatsoever. I believed your punishment would be losing me (that doesn't change the fact that in a year's time, I would disappear from your mind like a temporary mist). I knew I would be punished from the start. And the farther we ran from the guidelines, the more punishment I would receive. You got a good talking to from your older brother. I got all trust taken away. I couldn't go anywhere without my parents being suspicious. I didn't talk to my dad for a month, and probably developed a hate for my mom that lasted even longer. I lost all internet and phone privileges, my brother's love. And while I was working so hard for your approval, I lost the approval of everyone that mattered. I risked it all to be with you. But now you've forgotten me.
So go ahead and tell your newest girlfriend about how you like to take risks. But the next time those words escape your lips, remember who the real risk-taker was.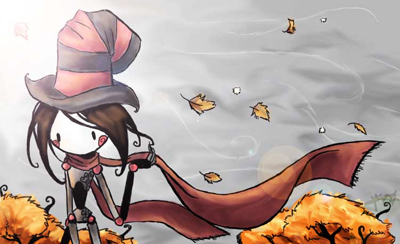 © Kirsten K., El Segundo, CA