If...
September 22, 2012
If.
Two insignificant letters just paired up together to make fear strike in our hearts. It means nothing, nothing at all.
Then why can't I stop thinking of this stupid word?
I've wanted to ask him out for so long. I really have. Somehow the words have never come.
Now I have the confidence in myself and the perfect reason to do it. Homecoming is this week. I know he never goes to the dances but it still is worth a shot, right?
Then why can't I stop thinking of all of the "If"s?
If he says "no"...
I'll smooth it out by asking if we're still good and then stay friends. It's as easy as that. I don't want to lose our friendship, no matter what.
If he says "I don't know"…
I'll ask him if he's just saying that to spare my feelings or if he really doesn't know. And this adds about two more "If"s into my head.
It's as simple as that. Honestly it is. I want to do this so badly.
I have him at the perfect moment. My palms start sweating but I put on a smile. What he doesn't know won't hurt him.
I ask "So what are you doing on Saturday?"
He says, "Nothing…why?"
I blurt out, "I just wanted to know if you wanted to go to the dance with me."
Wow, that was embarrassing. I think I should of said that calmer or saner. Either one.
I must have shown my embarrassment on my face; how could I not have?
His answer catches me off guard. He smiles, looks me strait in the eye and says, "Yes"
My head is reeling.
I never thought of what happens if he says yes.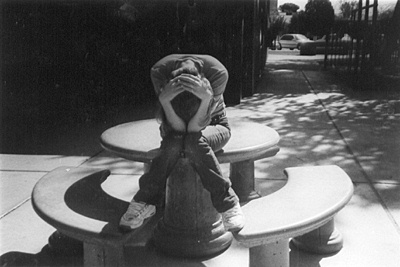 © Catherine R., Phoenix, AZ