What would happen?
April 8, 2013
What would happen
If I stopped pretending?
Stopped pretending
To be so strong?
Would you hate me
For my weakness?
Or be shocked
To see how I really am
Beneath the fake smiles
And layers of hollow optimism?
Would you hate me
For all my pretending?
Or would you simply catch me
Catch me and help me to walk
A midst all my brokenness?

What would happen
If I let my guard down?
Would you shield yourself
As not to see such
Vulnerability?
Would you take advantage
Of me at my weakest?
Or would you hold me?
Be my shield
Against the hatred
I can no longer deflect on my own?

What would happen
If I let you see my scars?
Would you be revolted?
Or look at me
With maddening sympathy?
Or look at me with scorn,
Scorn for my naive heart,
Not yet having learned
The art of self-preservation?
Or would you mend them?
Each promise of tomorrow
Revitalizing my senses
To awaken and find meaning
In this cold, dead, world?

What would happen
if I left you?
Would you notice my absence?
Or would my face pass out
Of memory?
A name not worth repeating,
A smile not worth missing?
Or would you look for me?
Search for me?
Or follow after me?
Trailing along because
You could not bear
The thought of us parted?
Would you search the world to find me?
Or would you move on?
Your life unbroken
By the absence of a friend?

Many nights I've wondered these things
My mind concocting
Dangerous prophecies
But in the hours of night
I muse other forbidden, tempting,
And daring things too
And sometimes,
Oh sometimes,
I begin to wonder...
What would happen
If I told you I loved you?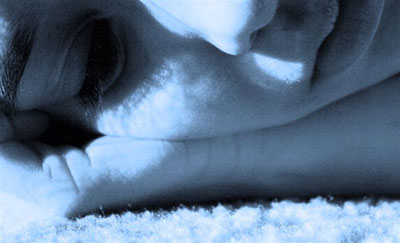 © Paula B., Katy, TX