What He Lost
April 22, 2013
There he was, except for this time all alone. Not with the girl whom he replaced my heart with. What happened to her? Did she get misplaced, used, and forgotten about like me? Don't look behind you. Don't do it. Don't give him the pleasure of knowing he could still catch your attention. My conscience coaxes me into relaxing. Two years ago, he should have forgotten me by now, right? Wrong.
"Mallory? Oh my goodness! Is that really you?" I could hear the eagerness in his welcoming voice.
Slowly I turn away front the counter in my favorite coffee shop, The Brew Stop, and face Derek. Derek and I had been dating for a year and a half when I had found him cheating.
"Oh hey Derek." I say with little emotion.
"How are you? Oh wow it has been forever! he exclaims.
"Well since I found you in my bed with another woman, I have gotten stronger. I burnt every sweatshirt you left at the apartment along with all of the pictures of us. Every poem you ever wrote to me is long gone in some dump. I threw everything away like you did to me. But, my greatest achievement was meeting the man of my dreams who will always be there for me and only me forever!" I proclaim.
As I watch Derek's jaw drop as if I had just slapped him, my husband walks out of the restroom and to my side.
"Ready to go beautiful?" he grins.
"I am now!" I flash my brightest smile to the man I am going to spend the rest of my life with.
We interlock our fingers as we leave behind The Brew Stop and the man who never realized what he lost.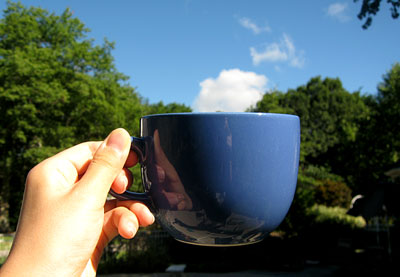 © Chae Lin S., Providence, RI