Time is Plastic
June 7, 2013
She folded her hands neatly in her lap and waited patiently for his arrival. A glance at her watch; 20 minutes late. She thought of all the reasonable excuses he might have for being late. Maybe the traffic is really bad, she thought, refusing to acknowledge the empty streets outside. Maybe his mother told him he had to stay in for a family evening and he couldn't call her because his phone had run out of charge. Maybe his car broke down and he forgot his phone. Or maybe he'd stood her up, a small voice whispered in her mind. She shook the thought away quickly, but it refused to go.

A glance at her watch; 45 minutes late. She was worried now; what if there was some sort of emergency? What if his little brother had fallen out of a tree and broken his arm? Or what if a close uncle or aunt passed away? What if he'd been in a car crash? What if he stood her up as a cruel joke? No, no, she pushed the thought away; he was too good for that.

A glance at her watch; 60 minutes late. She remembered how he asked her out just outside the school doors and she'd blushed and was quick to say yes. She'd been waiting for him to ask her out since the fourth grade, quietly loving him from the background. The background people went unnoticed by people like him, but he'd noticed her. Her heart lurched once again at the thought and she imagined an apology in his bright blue eyes when he arrived. The door dinged as someone walked in and her head snapped to the entrance. It wasn't him.

A glance at her watch; 72 minutes late. Impatience was bubbling inside her, but so was disappointment. A fierce blush spread across her face as the staff regarded her with pity and sympathy. One of the waitresses walked up to her, irritated that she hadn't ordered anything, so she asked for an ice tea. The waitress returned with it and then said with kind eyes, "Honey, I don't think he's coming." She refused to believe it. But her doubts were trembling just beneath the surface of her dark almond eyes.

A glance at her watch; 84 minutes late. She picked up her phone with trembling fingers, trying her best to keep the tears back. She scrolled threw her short list of contacts until she found Aiden. He answered almost immediately.

"Sophs? Are you okay? Sophie?" She didn't answer at first the lump in her throat to big, but finally a sob burst from her lips and the tears she'd tried so hard to hold back slipped down her cheeks.

"I'm on my way, Sophie, okay? I'll get you out of there." The anger was there in his voice and when he hung up she clutched the phone to her chest like a lifeline. Aiden didn't seem to care about what she'd said earlier; the horrible words that escaped her lips. He had been right; Corbin Michaels wasn't the perfect guy she'd been dreaming about since she was nine. The shame coloured her cheeks as she remembered those unforgivable words.

'You just don't want me to be happy because not one single girl in this ENTIRE school will even give you the time of day!'

She'd been furious and was unwilling to listen to Aiden try to tell her that Corbin was just using her. She wished she could have shovelled the words back into her mouth, but they had just lied there until finally Aiden stormed off, the hurt clear in his eyes. She had felt deflated as the one person she truly depended on, truly needed, walked away.

A glance at her watch; 91 minutes late and 7 minutes since she'd called for rescue. The door dinged and she met Aiden's eyes across the room - hers red and puffy, his an earnest caramel. For a brief moment he paused at the threshold staring at her, but within seconds he slipped into the booth beside her and was holding her in an embrace. He wiped the tears from her cheeks with his thumbs and smiled slightly. Covertly, the staff watched the pair out of the corner of their eyes. Nothing this interesting had happened at the diner since Billy Rick had a heart attack and everyone saw that coming anyway.

A glance at her watch; 99 minutes late. She peeked one last time into the gradually darkening night for him before Aiden shuffled her out the door, a protective arm around her shoulders. Over and over she whispered 'I'm sorry' and 'thank you', but Aiden waved it all away.

"It's not your fault, Sophs," Aiden told her, anger and pain mingling in his eyes, "You deserve someone so much better than him." He couldn't even bring himself to utter Corbin's name without wanting to punch something.

"I thought he liked me," she said her voice small and her eyes on her shoes, "No one ever notices me and I thought…" She trailed off unable to express in words the things she thought about him or used to anyhow.

"I notice you," he stopped in the middle of the car park and tilted her chin up so she was staring into his eyes. Eyes that were filled with an emotion she couldn't quite put her finger on.

"I've always noticed you Sophie." Her Aiden? Does that mean…? A small gasp escaped her as she realized the full meaning behind his words.

"B-b-but what about Corbin…?" she stuttered uncertain what to say to Aiden for the first time in five years.

"You have me Sophie," Aiden said exasperated, "You will always have me. Corbin is an idiot for passing you up, but I wouldn't have it any other way." A small, hesitant grin filled his face, a grin that never ceased to make her smile back. Instinctively, she wrapped her small hand in his much larger one. She wasn't sure what it meant or how she felt, but she did know Aiden would never make her feel alone or humiliated like Corbin had.

Silently, she unstrapped the infuriating plastic watch from her wrist and let it fall to the cracked asphalt. Aiden looked at her with raised eyebrows as they walked away from the ticking troublemaker.

But all she said in reply was, "I don't need it anymore." And so the watch lay on the ground as they walked away hand-in-hand, with a smile on their lips and a promise in their eyes.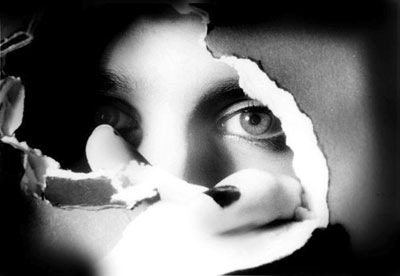 © Tabatha B., Peoria, IL