Falling
February 1, 2014
"Alice, You have to jump with me!" Alex shouted over the chaotic roars of people who are near the face of unexpected death. The smell of plane food, that was now all over the floor, filled the air. The plane was going down and for some desperately wrong reason, there was a shortage of parachutes. Leaving Alice, Alex and some others completely helpless against the impending doom and death that was sure to follow. Alice looked around her, the crowd was insane with terror and part of her tried to lurch into the panic with them. She wanted to start freaking out and rip the parachute off the next person who came floundering past her and just…not die.

But then she also felt so calm. As if it wasn't even irritating that she was ensured an all expense paid ticket to her death. As soon as her mind agreed with itself that this was for real and was the end of her short 22 years of life, her next thought was Alex. She hadn't really heard him shouting to her until now. He had been her boyfriend for 3 years now and she was almost sure he was going to pop the question soon..how strange. True love is supposed to be the beginning of actually living your life. How could she die now? Her entire life was filled with dreams of what she would be like when she "grew up". Having her own family. Everything her mother taught her….she would never get to put into use. Her skill in home making was now worthless.

Finally Alex reached her side and pulled her to the escape door that was wide open. "Alice" He said again "There are no more parachutes… We can't die like this. We have to jump" He searched her eyes hoping that she would agree that falling was a much more sensible way to die rather than being smashed to pieces by random objects in an air plane. The only thing he found in her eyes was tears. She reached up and hugged him tight. "I love you" She whispered through a sob.. He stepped back and touched her face. Alice took a deep breath, Alex smiled although his eyes didn't. Then they held hands and allowed gravity to do what it does best: bring things down.

Suddenly everything seemed frozen. Like they were stuck mid air. The cries of terror were gone. Alice glanced down at the intimidating height they were falling from. Before she had time to cry out Alex wrapped his arms around her waist, turning her to face him. She looked up at his face that was now in agony. He stared into her eyes for a moment. If this is how he was going to die he wanted her perfect face to be the last thing he saw. He struggled to speak but all he was able to get out was; "Alice" pause "Will you marry me?"

Her eyes filled with tears again that splashed up onto Alex's face. She no longer had control over her voice work so she reached up. Her lips met his and they fell into what they knew was their last kiss.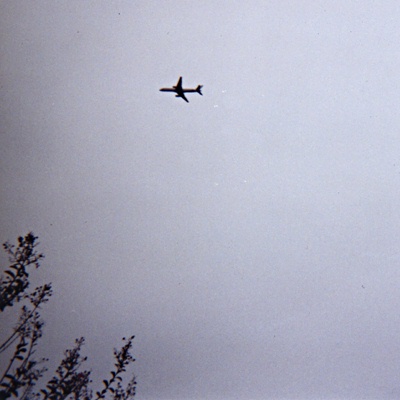 © Steven W., Highland Village, TX