Which to Bury, Us or the Hatchet
November 7, 2008
Back then, he was so sweet; a beautiful soul untouched by the filthy hands of man. But now, your aura foggy, your heart numb, you seem afraid to let yourself remember anything good we ever had.

She sighed, a long weary sigh. He'll never forgive her, and she's doesn't need him to, after all he hasn't changed one bit. Headphones blaring, she walks home alone, again. Crunch, crunch, the sound of one person's footsteps in the snow of last night is getting old. I tried to hold your hand but you'd rather hold your grudge. She walks past one of many memory packed places, and sighs yet another sigh. Who I am hates who I've been and who I am will take the second chance you gave me. Can't they find something else to sing about? She trudges along, her mind expressed clearly across her flushed face. Her mousy brown hair was nearly white with snowflakes; she was freezing. Stressed and in a hurry, she had left her winter jacket in her locker. Frustrated as ever, the most average girl you've ever seen, with her nowhere near spectacular hair, with one colored streak, and her plain old brown eyes, and yet she still holds her head high and takes long confident steps, nearly home again.




Eyes brimming with tears, she thinks about the summer past. In her mind, she wants to say time wasted, but she could never regret that boy. James, a challenge she took. In the process, she lost hope, trust and the best friend she ever had. She gained so much more it seemed; she gained trust for men, true love, and a great friendship. Nearly sixth months, half a year ago, she was the saddest person in the world. Then he rescued her, in arms of man, she was safe for the moment, but soon to be doomed. Graciously, she accepted his offer of love and friendship, not once thinking of the people she was losing. They were happy for so long, until her previous boyfriend had jumped into the picture. He was finally willing to take her back after she waited for so long. She was committed to James; she was going to make things work. She had to forget this troubled boy, she told herself,
"It didn't work the first time, why should it the second?"

In her head, she thought she could have both a relationship with James and a friendship with William, but reality quickly changed her mind. She wanted William with such intensity; it was excruciating. She knew something different had to happen; he wanted her, and in turn she wanted him. She had William over to prove to herself and the world that she had self control. She just wanted to trust herself. She thought she could do it. Over and over again she worked it out in her head, detail by detail, in the same fashion a weaver weaves a blanket. It happened, the exact opposite of what she had planned. She was so lost, so confused. He kissed her; all she felt in her stomach was confusion. The entire night was a blur, as if she was on a roller coaster going ten-thousand miles an hour. She felt loved. It was the first time in a long time that she felt that feeling. She was afraid of feeling affection, so she ran. In a non-literal sense, but she ran far away from anything that appeared safe inside her head.




It takes two people to kiss; she felt so guilty. James asked her if she was okay, and if she was hiding things she could tell him with the assurance of love. No she couldn't, but he didn't know the extent of the wrong doing. She thought she loved him. In her heart, mind and soul, she wanted to keep what they had. Something in her though…had told her that it needed to end. And end it did. It was viciously ripped from her worn hands, the only thing she knew. A blow in which she'd expected never to recover, but with William behind her, she felt invincible.




Will was always there to catch her when she stumbled. Thick or thin, he tried to help. When it seemed everyone's souls were sick, their minds tainted with hatred, he always seemed to glow. A shine so bright she couldn't look away. She didn't deserve him, he was her everything. His blonde hair, tousled every morning by her fingers, was the first she saw in a crowd. His blue eyes were so bright they could light up the world, and hers they did. She promised herself once never to love the same person twice, a promise meant to be broken. She gave up what she knew for one single soul. Rumors spread like wildfire throughout school, a rampage of lies. A text-book, dramatic, soap opera, rumor-filled life.




After he left, she was so alone. Even when she was with other people, there was an intense emptiness.




"I love you Marie, please don't let me go," James had told her so many times. "I love you too, James." she had said back. The words didn't belong to her, especially about him, she felt so shallow. She lied everyday of her life, for more than five months. She thought that if she kept saying and telling herself it was true, she would come to love him. She knew it was impossible for her to love someone so close, when the one she wanted was waiting so far away. That night came back to her in dreams, blurry but ever so real, various times after that day.




A blaring noise had awakened her from her day dream. A long, drawn out squeal from a car horn in front of her. Tires screeching, the sound of metal scraping across newly formed ice was deafening in both her ears. Then there was an immense silence, a silence so awkward she could no longer keep her eyes shut. She was alive, but in front of her was the worst scene she'd ever witnessed. A blue Jeep, and a black Ford pick-up truck had met their end, right in front of her. The Jeep was totaled, the truck severely damaged. Blood was slowly seeping into the snow around the Jeep, turning it the most awful shade of crimson red. Veer marks, surrounded the very place she stood. Quietly, nervously she thought. 'Oh, what have I done?'

"Someone call 911!" a frantic voice behind her yelled. She glanced back and saw a pile-up of cars, bumper to bumper. Completely oblivious to her surroundings until now, she sat down and sobbed. Sirens wailing, she couldn't see, for her eyes were blurred from tears. In the blue Jeep, a small women struggled out. Hands first, she it made out, blood everywhere. The small woman with wiry black hair emerged slowly from the damage. Tears swept down her face in a rush and melted the soft, innocent pure white snow around her. Assured that the woman was alive, she stood and ran as fast as her feet would humanly carry her to the black truck. He opened his door, slowly at first, and with a quick jerk, he whipped shards of glass onto the snow. He was tall, black haired with green eyes, a strongly built man. He was scared, fear plastered to his face. Fear, a look she guessed didn't come to this man much she guessed, judging how odd it looked on him. Scared to death, they ran to the ambulance that the paramedics were piling the woman into. They were sure, she was dead. This was a new chapter of life unfolding; she had been too wrapped up in her own silly dramatic issues. She caused a terrible car accident, killing possibly someone's mother, wife, daughter and friend, she took all the blame. A life spent afraid of death, had caused a harsh reality. What was next in store, she could only imagine.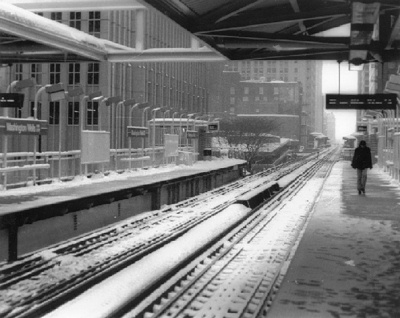 © Anonymous