Storm Watching
April 30, 2014
You've invited yourself over tonight and I wait docilely and patiently for you to come. A storm had appeared seemingly out of nowhere, making me uneasy. I have a bad relationship with storms.
Violent gusts of wind thrash against my window. Thunder is booming loudly, and lightening is flashing threateningly across the sky. I didn't like the danger that lurked in the dark clouds, or how the rain made it difficult to see. I was afraid. Storms always left the sky an ugly black and blue color. I know you aren't afraid of storms, though you tell me you are. You say it over and over and over again, and yet when the storm rages, you embrace it. Yet surprisingly you hate black and blue as much as I do.
I look out the window towards the road, and when I don't see you, I wonder if your battered car has good tires.
I know the weather won't deter you from getting me. You never let anything hold you back or get in your way. You were big, strong, and powerful with harsh ambition and determination. Things I had liked about you when we first met. But then the storms come along, and those qualities push you over the edge, make you do things you wouldn't normally do.
I look out towards the road again and don't see you. I sigh and wonder if you're wearing your seatbelt.
When you arrive I hope you notice that I'm wearing yellow, your favorite color on me. I hate the color, and I hate the dress too; it's too short and too tight. But when you see me, I know you'll be happy. And when you're happy, I'm safe; the storms seem to fizzle away, and sunshine warms up my cold, broken bones. And when you're happy, I'm not afraid, and for a while everything is okay. But what if you don't like what I'm wearing? What if you're not as happy as I need you to be?
The brutal sounds of the storm pound in my ears. My nerves rise up, and I begin to choke on unshed tears. The storms are always so ferocious. I am afraid, trembling under the weight of my emotions. I need to think of something else, I need to distract myself.
So again I look out the window and I still don't see you. I begin to wonder if you're driving faster than you should.
It's not long before I calm down, a quality you always commend me for. I am embarrassed by how easily I panicked and broke down. It's been years and you'd think I'd be used to it by now, but no. I experience every storm as if it were the first. Every gust of wind knocking me down, every roar of thunder, every snap of lightning, and every stab of rain was still terrifying to me. Granted, some storms weren't so bad and were bearable, but sometimes they strike with such violence and force, that the feeling lingers on my tender skin for days.
I look out the window once again and my heart stops.
You're here. You've made it safely. You stalk through my driveway, and I watch as the rain soaks through your clothes. I try to get a better look at your face, but your head is hanging low and it's nearly impossible to see through the curtain of rain. I wonder what you're feeling. I wonder if this weather has put you in an unpleasant mood. When I hear you knock, I jump slightly. I smooth out my dress and hair, and I smile brightly. I tuck all my fears deep inside. I prayed that the storm would die down sometime soon because I didn't know how much more I could take. With a deep breath, I opened the door.
And I allow you, and the storms you carry beneath the surface, inside.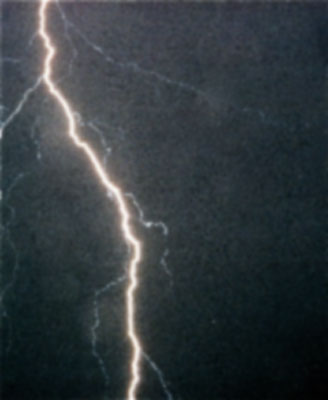 © Zachary C., Arlington, TN