Sight: prolouge
January 26, 2010
April 13, 1934
Backstreet Alley, New York, USA


A lone, small figure stirred by a brick wall where moments before it could have been apart of it. This figure was a young boy, just awakened from his sleep by the crackle of thunder, who seemed almost dead to the world. Looking up to see what made the noise, he was pummeled in the face by a downpour of water. He pulled the black fedora positioned awkwardly on his small head down over his face and started to sing like his mother used to do before…..before… He thought… before... the fire in the sweatshop she worked at. His mother was dead; he remembered now. Looking around now, confused, trying to consider what to do; he did not even recognize were he was. More importantly, who was he? What was his name? Suddenly he realized he was alone. Scared, he sang softly to comfort himself and remembered the song his father used to sing to frighten him into eating vegetables instead of meat. Where was his father? How did the song go? It seemed to echo inside his head.

"Mary had a little lamb
and when she saw it sicken
she sent it off to packing town
and now it's labeled chicken"

He shuddered. His father was boiled alive after falling into one of the cooking vats at the meat packing plant where he used to work. His father was dead. But when did he die? Where did they used to live? Who will take care of him now? He was cold, wet, and had no idea where or who he was. The hat! Were was that from? Oh, yes! His father, the day he died… before he left for work…he gave it to him! But when was that? Where was that? What should he do now? The rain was now a slight drizzle, and having no pleasure of sitting in the alley with all the rats and their filth, he got up, looked both ways, decided were to go, turned right, and headed off in his chosen direction.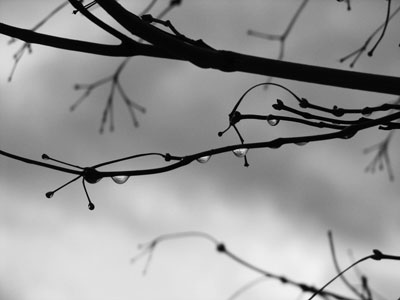 © Carly M., Hopedale, MA