Preface: Protectors of the Universe
March 12, 2010
PREFACE

I felt someone… or something clench my shoulders roughly; it felt like hooks digging into my back maybe razor blades. I fought with my eyes to see what they were, with my mouth to scream "take them out" and to insist they stop the torture.

It was hard to comprehend where I was in my disorientation because when I tried to open my eyes the lids felt glued shut. I opened my mouth to scream but my throat was so dry breathing the most natural and easiest part of life was a fight. The air I was able to inhale was ice cold and sharp: a scorching mixture of sharp icicles and sandpaper scraping my throat. Regardless I swallowed greedily because I knew I needed oxygen otherwise there would be absolutley no chance of survival.




My surroundings became clearer; the cold wind beating over my body from my bare arms to my face, it was cold and sharp just like the air I was breathing: icicles and sandpaper blistering my skin. The screaming in my ears was deafening, but as I focused I realized it wasn't people screaming but the wind bellowing threateningly. The last thing I noticed was the fact that I wasn't stable; there was no ground to place my feet on to steady myself, no chair to sit on or handle to grasp for I was floating and I realized the only thing holding me was the two large hooks in my back that I so desperately had wished would be removed from my skin. They were now my only life preserver and I tried to move my arms to hold onto them in case the hooks ripped through the delicate skin on my back.




I reached but instead of feeling hooks I felt claws and sharp talons. I fought desperately with my eyelids trying to peel them open until I felt the talons release my skin and I managed to scream, my stomach lurched as I fell – the falling felt like slow motion as I regained an understanding of what was happening: they had found me and I was going to die before I got to fight, before I got to repeat the words "I love you" that had become more than an essential need more than air.

Words can do so much, from cutting you up and scooping out your heart to leaving an empty hole but words can also put you back together and revive you like a shock straight to the heart or even filling your heart, expanding it. I remembered his impossible return and his vicarious emerald eyes staring into my own – the living proof that the sentence "I love you" is not just an empty phrase – I realized as my body was inches from the ground that as overused as that phrase may be, it is never used enough.

My body smashed against the hard ground; any consciousness I had gained, disappeared.

All went black.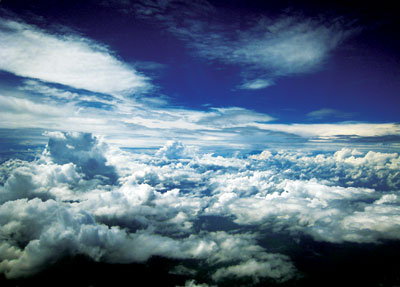 © Jacob W., Oklahoma City, OK