She Just Stood There
June 18, 2011
She just stood there, waiting as if the world was ending, ready to crumble down to her black knee length boots.She was glaring at something in the darkness but she had no clue what it was. She may not look scared but believe me she was scared to death, she was trying not to shake, trying not to breathe as if what ever was staring at her could hear her soft breathing in the cold night. She saw something move in the shadows, a soft yip escapes her red-pink lips. "Who's there?" She dared asked to the night, afraid of what might answer her.It had fallen into dead silence, she nor the monster in the shadows said nothing until...
She squints and then her bright blue eyes widen with horror and fear. "Who are you?!" She crys with fear on the the edge of tears.
The thing smiles those pin-red lips. "I'm scarlet...I'm you."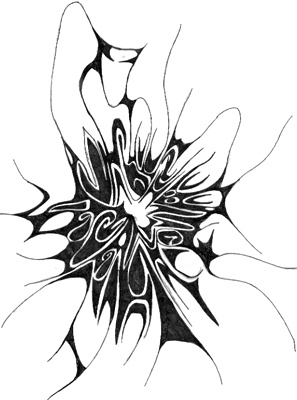 © Ansley F., Tifton, GA