Flight
July 26, 2011
She lay on the hospital bed, speechless, as the news played on the television before her. The images played over and over again, devastating sequences forever blazed into her memory. She turned her head away from the muted television; she hadn't been able to stand the screams for long when the news first broadcasted the story. Forcing her breathing to slow so as to calm herself down, she quickly took hold of the IV in her arm and pulled it out, not even wincing in pain. She was used to pain.

Slowly emerging for the bed in a short, revealing hospital gown, with thin, shaking legs struggling to support her, she limped towards the locked window. Outside, the sun was deceptively warm and cheery, birds were singing, and the world seemed at peace. Tears collected in her childlike sky blue eyes, spilling over her long, dark eyelashes onto her ghostly pale skin.

She didn't need x-ray vision to see that armed men in black were standing outside her door, waiting for their orders. She didn't need to be a mind reader to tell that hatred, hatred for the different, was building within the hearts of the people who surrounded her. As the lock on the window suddenly unlocked, without her even touching it, and the window flung open, she knew what she needed. Her long, white blonde locks of hair swirled in the breeze as an alarm sounded, the door behind her busting open and scary men with guns rushing through. Before they could shoot though, she stepped into the fresh air and concentrated all of her thoughts into one word, the one thing she needed:

Flight.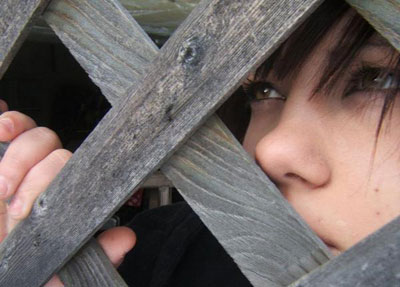 © Krystal B., Bloomingdale, IL