Everwood part 2: Caden
November 15, 2011
"Aria, what am I going to do with you?" Caden said aloud as he carried her to the nurse's office in school. Thank goodness its early he thought to himself, so nobody would see him carrying his best friend down the hall. He was curious how she peeked into his mind. Only the wolves could do that, and she knew nothing about that side. Grabbing his keys to the front office he opened the door; smiling at one of the perks of being office assistance. Taking her into the infirmary he lied her down on the bed. Looking at her for a long moment, taking in her dark curly hair, her beautiful olive skin, and her rosy cheeks, he shook his head. She is my best friend I can't think of her like that. I don't see her in that way, he thought. Do I? That was the last doubt he had as he reached for a wet wash cloth. Dabbing it on her face, moving from her forehead to her cheeks and down to her chest, He stopped above her breast and began it all over. She had a severe fever he could feel the clothes getting warm. "What is going on with you Aria? First you peek into my mind, then pass out in my car, and made me miss my breakfast." He smiled as his growling stomach. Walking to the sink for another wash cloth he heard a little moan.

He hurried to her side, grabbing her hand, "Aria, can you hear me are you okay?!"
"No, but I can." Nurse Higgins spoke. Caden turned in his heels to face Nurse Higgins. "Good morning. How are you" He choked a smile "I'm great unlike your friend here," glancing toward Aria. "Well she doesn't like hospitals, and doesn't like being late to school, so I brought her here, it's a win-win situation." Running his fingers through his hair and shrugged a smile. Nurse Higgins could not help but smile at Caden, she had loved him since the day he was born, her nephew always ended up in her office, whether it was hiding from bullies, or faking an illness. He and Aria friends since 2nd grade, she flashed back to those days, of cookie making and sleep overs. Starring at Aria and her flushed cheeks, she ask what's the matter and Caden told the whole story.
"She peeked into your mind are you sure? Are you sure!?" Nurse Higgins asking alarmed. "Yes auntie, she did what we could do… she doesn't know about any of it." He hissed under his breath. "Hey, I can feel the tension from over here what y'all talkin' bout." They both faced the new and improved Aria. She was sitting up starring at them, just smiling away like she hadn't done anything. "What happened Caden, I thought we were going for coffee?" She smiled. "We were until you passed out in my car." He frowned while Aria rolled her eyes. "Hello Auntie Leah—I mean Nurse Higgins. Sorry, I forgot I was in school." She spoke softly. "Well since you are ignoring me, next time I'll leave your butt at the hospital stoop." Caden joked. A flash of pain struck across Aria's face, her parents left her on stoop and never came back. Caden caught her thought and fringed at his own words. "Ar-ri-a, you know I didn't mean it like that, I'm sorry." Putting his hand behind his head and looking like a child who had done wrong. She just smiled at Caden and Nurse Higgins, and attempted to hop off the bed. Caden's reflexes caught that she still didn't have complete balance; before she hit the ground he caught her. Looking down at her jumbled eyes, he could see the question forming at her mouth. "How in the world—uh, never mind just get me a coffee." Aria shook her head and stuck her hand up for help. Caden was lucky that she avoided the question, but he could feel a bad force coming.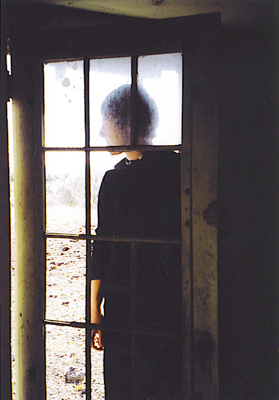 © Lindsay S., Billings, MT