Sweet as ebony
December 16, 2011
Her ebony black hair flew delicately behind her. It blended in with the frigid, moonlit night. The blaze of light shined down on her. Her piercing glossy, blue eyes saw into everything. A soul or a heart; it didn't matter. Her innocence might show, but you should know, it's a lie. Her pale as ice skin was her only cover.

The victims she selected were just like you and me. No harm to this world, but why wouldn't she go after the one's that hurt others? She had her reason…which simply was a glare of death.

She sprinted along. The bitter frost caught her tongue. It's an icy cold touch would freeze you. It would compel your fingers into violet venom. It spiked up the rest of you with a hostile fright. She was invincible, and her vicious ways were, rather, admired.

Spiny chills creeped up. Her frost-bitten fingers dragged along the tree in front of her. Its ragged edges splintered into her hands delicately.

Her rare, luscious victim was just ahead. One glance is all he could take until he was hers.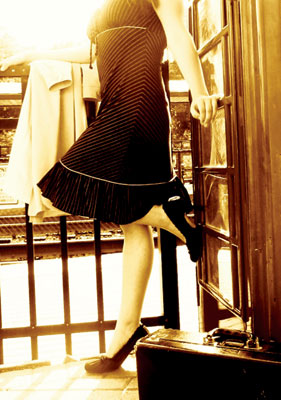 © Martha V., Morton Grove, IL