Beginning of a Fantasy Story
January 18, 2012
The wind howls and the rain batters the glass, threatening to break through the thin pane of glass stopping the raging storm outside from coming inside. Although I must say that inside the atmosphere is not much better; my younger siblings are bickering and my elder brother, Sebastian, and I are finding it hard to cope without mother and father. Father died a few weeks ago and shortly after mother took her own life as she said she was too grief-stricken to continue. Sebastian now works three jobs trying to earn enough money for us to eat and maybe even to move out of this old and derelict house. We found it abandoned after we were evicted from our old house because we couldn't pay the rent. It is a roof over our heads but I would much prefer it if the roof did not look as if it was about collapse on us.

Sebastian sits opposite to me at the table with his head in his hands. Eleanor is climbing all over George, she's only six but it doesn't stop him pushing her off and making her cry. I rush over to comfort Eleanor and Sebastian sighs and walks over to talk to George. A sudden loud knock at the door makes all of us turn and look towards the door. Sebastian stands up and walks over to the door, he hesitates before opening the door. He takes a step outside and after a hushed conversation, that none of us could hear, a man walks in. Sebastian explains that the man is seeking refuge for the night before heading out again to find his daughter. We all agree on the sleeping arrangements and then get everything ready for our guest.

The storm seems to have cleared the air, both outside and inside, the sky is now clear and the children have calmed down. The situation in which our guest arrived in is quite mysterious as this entire area is almost uninhabited besides a few small shops and houses also even though we agreed to give him shelter for the night he has not provided us with his name. He is proving a rather interesting topic. "Victoria, he's been out for a walk for over an hour. He may be lost, should we go and find him?" Sebastian says.
"We can't both go, that would mean leaving George in charge of the others. I'll go, I often take the others out for walks in the day and I go out alone in the evenings so I know the area very well." I reply. After debating the subject Sebastian agrees, reluctantly, that I should go.

The moon lights up the night sky, the trees in the forest casting shadows across the land. In this light the forest seems never-ending, which would explain why I feel as if I've been walking for hours. As I turn round the corner I see a body lying limp and motionless on the ground, the silhouette of a man is crouched above the body. I gasp and his head snaps towards me. I stand, frozen to the spot, as he steps out of the darkness and into the silvery illumination of the moonlight. His bloodshot eyes looked almost as red as the blood that stained his lips and teeth. Fortunately he is unable to see me but I can see him and I know who he is. He turns around leaves quickly and I do the same. I need to get home and tell Sebastian. Our 'guest' is a vampire.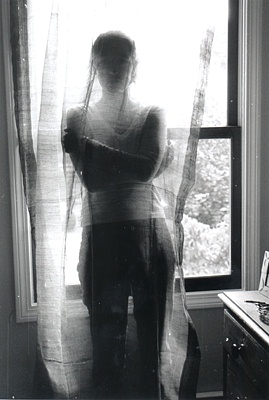 © Cerys W., Marblehead, MA