The diary of Sam Winchester
December 9, 2012
Seeing my mom die in front of me has broken me into pieces. It pinches me when my dad's out there searching for her killer but doesn't get any clue.

I was right there, when she was pinned to the ceiling, blood dripping from her stomach and flames swallowing her slender body. I was the witness, the evidence, the clue, the key to her mysterious death. But I don't remember anything. I feel helpless as I think about that night when I was sitting in my crib, watching my mother burst into flames before my eyes. I was just an-year old baby.

It hurts me when I see my father and brother searching for that demon who killed my mom but I can't do anything about it. They have ruined their lives for this purpose. She wouldn't want that. I witnessed everything but I don't remember. I stay away from them because I don't want to give up my life like this.

My dad and brother have become hunters. Not ordinary hunters, they hunt the supernatural. They hunt everything which they think is between them and my mom's killer. They have lost the meaning to their lives but I don't want to loose mine. I loved my mom but at the same time I love my normal life. I don't want to be dragged into the darkness like them. I want to stay in the light.

I know everything but I'm helpless. I know that one day; I'll be like my brother, searching for the truth in the darkness. I be a hunter too because I'm a Winchester.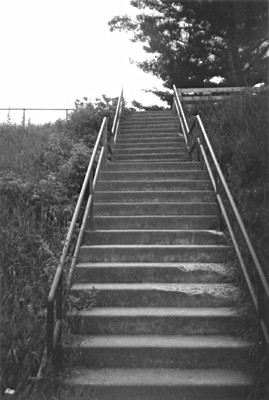 © Eva A., Eagle River, WI