Prologue: The Divine and the Wretched
January 25, 2014
We are the Acutites. Spawn of the divine angels and the protectors of the debilitated humans. We pilot the skies with our wings and keep order and peace between the lands.

They are the Hecates. Spawn of the wretched demons and destroyers of all things good and living. They scorch the lands in a destructive fire and breath evil into the pure.

We are the divine, and they are the wretched and usually the divine pulles through, right?

The divine and the wretched exist in the lands of Kainor where the kingdoms of Somaia and Athlena attempt to play nice. Unfortunately, these two main kingdoms have a rough time getting along, but usually, as I said, divine pulls through. Usually.

This is the story of when Somania became the kingdom of the wretched.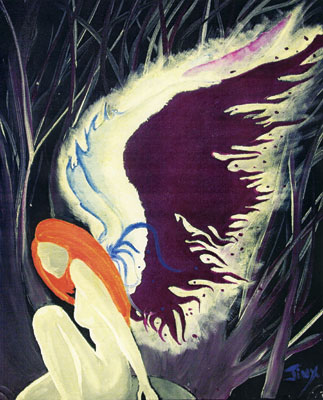 © Megan B., Youngstown, OH