the lost summoner
December 29, 2008
The Girl Chapter 1

Hi you are probably wondering who i am.. the name is laura and i live on earth, uk, england, witney, and i live a normal life i think anyway.. i have great friends and hope i make more in the future as i always do.. but when i went to school one day, it was different more quiet more silent then before of course it was GSCE mocks i hate sitting on my own with papar infronted of me with a pen that is running out of ink.... i held my head in my hands hoping that i can do the papar with out freaking out over it..
'hey laura i hope you do best'
'thanks connie'
thats connie she is the best she helps with me with everything i dont see her much though maybe because she is always in music, at any reason i think she is a good friend
'laura did you revise'
'yeah i did'
leah my other best friend, i hang with her more then connie maybe because she is there for me more then connie, i dont really know but when she gets mad i get the feeling of this spirit surrounding her maybe its just me... oh i havent told you, im a angel, i cant really say what kind of angel i am but i will late if i can.
'well.. well is it laura or a bug can i see'
god its danni.. she hates my guts out since we come to high school, i hated her to since i meet her, she used me to get to boys and made me look like a fool but her followers are more annoying, there is gaby the geek of her so called 'clan' and the other is emma, she is a right pain she copys me in maths alot of the time, but danni is just the leader of her 'clan', i get so mad when i see her but i dont know why the last i saw her i punched her face in for no reason, i nearly got excluded from school but that was a month ago.
'class sit at your desks and start your paper'
mrs smith what can i say she is like a mother to me... as i dont know who my real mother is but mrs smith has taken her place for me and gave alot of help and surport but for the last couple of years i have not got that lately maybe because she is pergnant or she cant think because of her husband on her mind.
i sat at the desk like i always do and looked at the paper blankly.... it was really hard to focus i tried loads of things to focus i have tried sleeping more that hasnt worked, studying that didnt work, i even tried been punched ever time i didnt focus... that was the worst.
'okay you may begin'
everyone started writing and so did i.. amazingly
'psst..... psst laura here'
oh i havent told you about adam, he is my bestest friend i think anyway
'thank you'
i took the note that he was passing to me and starts reading it
he is a nice guy but he keeps on saying that he cant stop thinking about this girl that he likes and he wants her so badly... i feel that i have to do something to help him but i dont know what.. his mates say that he keeps on looking at me all day but why me.... why me?
'miss laura let me have the note'
mrs smiths hand appears infront of my face and i put the note in her hand'
i hate it when that happens she knows where to get kids alot.
'lunch time laura'
she walks off in a hurry
i dont get teachers they send notes around the school and we are note aloud to do it in lessons but it is a test after all so show some respect laura you have a test to do
i pick up my pen again and finishes off my test, of course the bell rings
'laura forget about lunch do it tomorrow break okay'
'yes miss'
i get up with my rucksack and puts it on my back then leaves the class room
'hey laura'
'yeah.. adam whats up'
'im sorry about the note thing i kinda wanted to say something'
'its no biggy... i kinda have to do some homework in the libury.. do you want to come?'
'yeah okay'
we both walked to libury liked we always do when i say i have homework... of course he helps me out the most out of my friends
'laura'
'yeah leah'
'what are you doing now?'
'homework'
'can i help?'
'well... adam is helping me and the moment'
'oh okay.. have fun'
leah ran off like she was disturbing something.. i just got back to work while adam was staring at me
'adam.... why do you stare at me?'
'no reason'
'okay'
the bell rang just after he answered me and we both went to science, i sit infront of him and he keep poking me for no reason at all so i flick paper in his face, leah and connie sit both sides of me and we work as a team, no one can break our friendship.
'laura the acid'
'right'
'wow look at the colour'
'nice work girls'
miss cooknell.. what can i say her fashion is pretty good (not) and she use to live in the USA some time i wish she did still live there.
'now write the table down and record the results'
'yes miss'
i looked at adam and he looked back at me but i saw him blush. the bell rang and i ran out of class and forgot my pen.
'shoot my pen oh well i have plently more at home'. chapter 2 coming soon!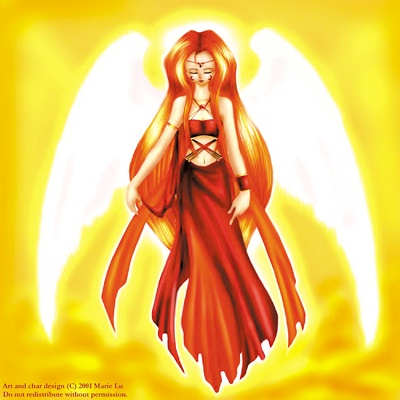 © Marie L., Sugar Land, TX