Loneliness
July 5, 2015
Loneliness isn't something you feel; it's something you become, something you embody like a demon from Hell. It hangs over you until all you can think about is how lonely you are in a roomful of people, and how not even the little voice in the back of your head can tell you that everything's going to be okay, this ache can't possibly last any longer. And each time I try to tell myself this lie, I can feel its ache deepen.
Humanity's already infected. I can tell just by looking into a stranger's eyes that deep down, no matter how hard they try to conceal it and tell themselves it's not there, they're filled to the brim with the same loneliness that haunts me now. And that gets me to wondering: just why are we pitiful humans so goddamn lonely?
I think it's because we've been abandoned by our God. Heaven's empty; all the angels crashed and burned, and God ran away from a failed world corrupted by sin. Even Hell is empty. Not even the Devil himself wants to play with us.
And it's a depressing thought like that that makes the loneliness that much more unbearable. To feel unwanted, like a broken toy left to rot in the trash… To realize that your Father, your Creator, abandoned you for reasons you can't understand… To live – if this pained existence can even be called living – knowing that even the vilest of all creatures wants nothing to do with you, that's how dirty you are…
That hurts.
It hurts so bad... And I think, maybe it won't be so bad. Maybe I can find salvation, someone to be lonely with. I just have to try. I just have to reach out and...
I just have to... reach out and...
Who am I kidding? There's no such thing as salvation, not from this. I mean, we killed God with our wickedness, so in a way, we infected ourselves with this loneliness, a plague of our own creation.
How stupid.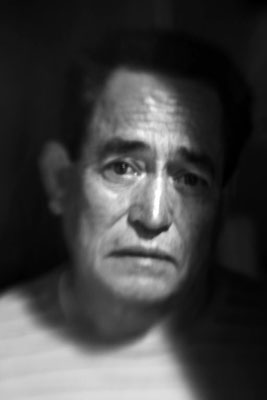 © Adam P., Goleta, CA