The Man With the Red Eyes
July 5, 2021
She had always been scared of the dark, of the creatures that may lurk out of sight, ready to pounce. She had slept with a night light on her beside table from a very young age, with her covers pulled right up. Strange, that her bed had been her one safe place, that little halo of light illuminating the room.
She was eight when she had first seen him. "The man with red eyes". From then on, nowhere was safe, not if it was dark. She would beg her parents to leave the landing lights on, and to not come into her room and turn off her little lamp. Her parents soon became worried, as she would draw pictures of a creature and beg them to get rid of it. "He came from outside," she would cry. Her parents noticed one thing about the drawings; they were always completely different, apart from the red eyes. The eyes that chilled her parents so much.
One night they had left her to go to dinner. They had hired a babysitter, telling her that she had to always keep the lights on (for the respect they had of their daughter's seemingly irrational fear). But the babysitter spent the night watching horror movies with her boyfirend, having sent the girl up to her room after a hasty tea.
The powercut that followed was completely unexpected. Irritated that they couldn't watch the horror movie, the babysitter persuaded her grudging boyfriend tha they should quickly check on the girl.
But her room was empty, the bedsheets lying on the floor next to the upturned bed. They stared in horror at the abondoned, ramsacked room. Their immidiate thoughts were robbers, until they saw what was daubed on the wall in dripping red paint. You should have listened. Now you're next.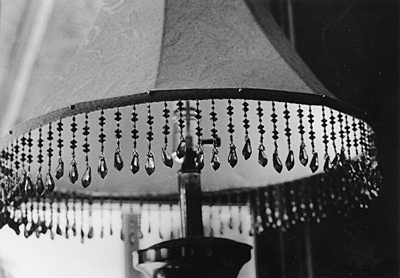 © Ashley T., Westport, MA