Silence
March 22, 2010
I looked out of the car window, it was all so quiet, but not simply quiet, strange, or even... scary?

I slowly opened the door, everything was dark and silent, I came out of the half broken car door and at the moment i closed the door, I heard a big flash.

"He's awake!" - I heard a huge scream - "We did it!"
"What...?" - I asked as if something in the tone of that lady who just screamed seemed very suspicious, like she wants me to be awake for some reason,
"The car crash, remember?, you got hit in a car accident" said the woman while she was pressing some kind of buttons, " you crashed you car after driving drunk, you are lucky to survive" she said calmly.
"What...? I only remember seeing wierd lights at the end of the tunnel... then, well nothing".
"That must be because you were drunk" answerd the lady.
"You know something i don't, a secret" I said, I could recognize lies really well by analizing the speakers tone and movements - "You are hiding something" I then said.
"Allright, lets say im "hiding" something from you, what could it be then?" she said.
"I wasn't driving a car, and I wasn't drunk! I dont have my lisence, you ARE hiding something"
I said agressivly.
The woman's face turned blazing red as she started to push some buttons, i felt pain, but not ordinary pain that you feel when you hit your toe on the chair leg, it was an outstanding pain, everything faded into dark black.
I once agian woke up in a car in a dark silent place like before, but now i was more aware of my enviorement.
Suddenly i figured out something, it must be a virtual reality generator, i heard it has been stolen a couple of days ago.
I started to walk around, everything was so dark and so silent.
I suddenly came across a brick with a note:
" You will now be stuck here to act as a training dummy for my virtual reallity generator"
I knew i had to wake up, and fast.
I tried to find something that will cause me to die in the virtual reality and appear back into my body at the REAL reallity.
After about an hour of seraching, i found a very deep looking hole, of course, I jumped.
"Smart" said that woman, " but I have perfected my virtual reallity generator" and it's time to go now.
Soon, a thick somke screen seperated me from the mystery woman, I ren after her, but she was too fast, it seemed to me that she's lureing me somewhere.
I soon found myself in the steet with no sign of that mystery woman, except a little note on the floor: " Nice effort, rookie".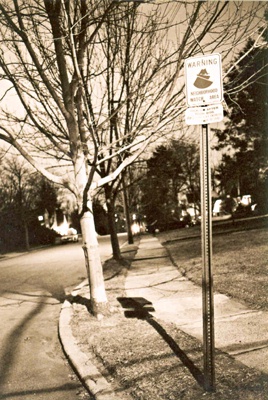 © Samantha G., W. Orange, NJ