Car Crash
April 21, 2010
"What happened here?" I asked my partner.

"Bad car crash," my partner replied, "a car ran the light and got squashed by a semi. The only person in the car was the driver, thank goodness." So far, we were the only cops here. The ambulance was running late. We walked over to the wreck. The car was flipped on its side. I looked in, and it wasn't pretty. A pool of blood was at the bottom, obviously from the victim. He was still in the car, but he was definitely unrecognizable. I looked in the glove department and found the license and registration.

"Holy S***," I swore.

"What?" my partner asked.

"Look at his name."

"It's that Internal Affairs guy. Didn't he give you a bad review?"

"He made me lose a promotion." And my house, and my wife, I thought silently. We started inspecting the bottom of the vehicle.

Suddenly, my partner bolted upright. "Look at his brake lines," he told me.

They were cut. "This was no accident," I murmured.

The ambulance finally arrived, but it was too late for the IA man. He had died on impact. I made my report for the station, and headed to my rundown apartment. It was in a not-very-good side of town, quite the opposite of the house I owned before. But I had lost my promotion thanks to the victim, and less money was coming in. Plus, without the benefit out my wife's salary, I was nearly broke. He deserved it.

I got home and took my shirt from the wash. It was full of brake line fluid from that morning, so I decided to burn it. I grabbed a lighter and went into the alley behind my house. I threw the shirt down to the ground, and started the fire. I turned around and went back in, before anyone could see me.

He had taken everything but my life, so I took his.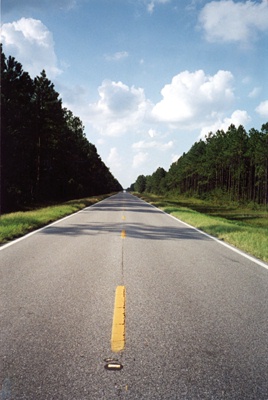 © Amanda M., Coventry, RI