Black Wedding
July 4, 2010
The road was wide and long as I drove to the church. Today was the beginning and the end. The church parking lot was full of cars, all types. My problem was finding a parking place. I searched the lot and eventually found a spot near the back. I was thrilled of course, and got out and started looking around for Will. I spotted him at the front of
the church, by a tree.

"Will!" I called running up to him and waving a hand in the air.

"Hey," He said, coming to meet me. He was dressed in his best suit. He looked so good, and I smelled a hint of his cologne. "Ready?" I nodded and slipped my arm into his. We made our way into the auditorium. The preacher stood with a look on his face that was indescribable. I looked around the people looked the same. Why? This was a wedding after all. Shouldn't people be happy? Will and I sat in the back, near the doors.

"What a beautiful wedding," I said looking around at the decorations.

"Wedding?" He laughed; I gave him a confused look. This was a wedding. It was obvious by the decorations. White roses, white lace, the people were dressed in white.

"Well, whatever it is, it's beautiful." I said.

Then the preacher stood and begin reading out of the bible. People begin crying. What was going on?

"What's going on?" I whispered to Will.

"What do you think?" He said looking at me with something between anger and sorrow.

"I don't know that's why I asked," I replied. The look he gave me this time was pure anger. I wasn't going to take it anymore.

"What is wrong with you?" I asked a bit loudly. "I'm only asking what's going on. Now, is this a wedding or isn't it?"

"Tory," He looked at me with pity. "Wait, you really don't understand?"

"No!"

"Tory, this is my funeral." He said. I simply looked at him with horror while sobs filled my ears.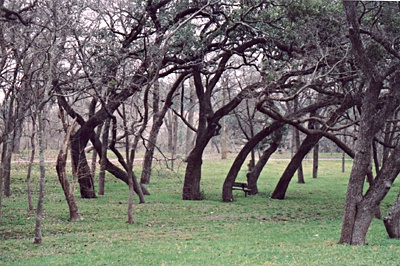 © Lauren W., Robinson, TX