Destiny of the Search
February 25, 2011
It was on a horribly chilled black night. I remember walking through a little village of pueblo homes in search of my family, I didn't search very thoroughly, and when I found no one, I decided to walk along the side of the dark empty road. All I heard was the sound of my footsteps crunching along the dirt and pebbles on the side of the road. In the distance I heard a few dogs howling, I could tell that there were probably five or six in their groupling.
All I could do was keep walking and wonder why, dogs would be out here...on a road in the middle of no where. Before I could even comprehend what had just happened, the group of dogs were at my sides biring me, and jumping up at me. In pain I staggered down as the dogs continued to maul me. Their sharp teeth cutting into my flesh and ripping away.
I now saw myself from afar, being torn apart, against the tall weeds and sparkling stars. If maybe I would have searched for longer in the pueblo homes, this wouldn't have happened...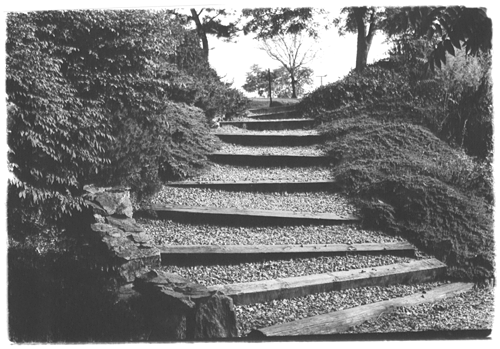 © Tracy C., Westport, CT