A Murderer, A Witness, A Victim
August 30, 2011
My eyes are glued to the fear and the madness of the killer's face. At first glance, she wouldn't be labeled as a murderer. She looks too kind, almost innocent. Her hair is short, and I recall having seen it done in a bob style. A layer of fringe comes down over her eyebrows, which she occasionally swipes while licking her lips.

She is nervous as well.

Who wouldn't be? She knows of the blood that will be on her hands, but she thinks she can get away with murder.

My heart beats in apprehension, and my limbs are shaking from the terror. I abhor having to be here, having to watch this, having to live it.

She is about to end a girl's life, somebody she feels does not deserve to live anymore. She more or less shouted that in my face.

On the bathroom counter, she fingers a knife with a gloved hand, forces a smile. The glint of the overhead fluorescent light on its cool metal is enough to make me want to stain the floor with the remains of the food in my belly, but I hold it back.

I watch her take a deep breath and snap her eyes to the girl she means to kill.

She says with determination, "You've suffered enough." She sounds like she knows it very well. "You deserve… a better life. The others can simply… forget you."

I want to object, but my voice doesn't work anymore. Perhaps nobody loves her, and death will be a peaceful welcoming. I shut my lips tight, my eyes locking with hers.

Her eyes are on the victim, who doesn't say a word. Acceptance lines the edges of her eyes.

The murderer lifts her weapon, no more qualms about the deed she's about to commit.

The knife is plunged into her heart, and I, the witness, am faced with the reality of death.

We three are no more.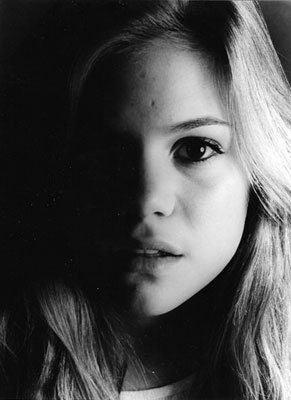 © Michelle M., Plainview, NY