A Work In Progress..
October 30, 2011
Soft, sweet notes hummed from her pursed lips as she cradled the bundle of white, silky fabric in her arms. Thoughts drummed loudly in her head, unmistakable tugs from the voices told her to finish the job. Foolish dreams stole her focus and she drifted into a world without the annoying pitter patter of children's feet and shrilling, never ending, late night screams. She winced at the noise that came from her bundle, the little one grew flustered in her arms. The silence broke and reality hurtled back. After plenty of convincing she made her final decision. When she turned on her heels, she slowly made her way towards her happily ever after. Loose rocks scattered as they met her feet. Leaning into the bundle, she slowly revealed the face of her final hideous mistake. As she pressed her lips to her forehead, she inhaled the nasty, sweet smell of porcelain skin. One simple farewell kiss.
Her once even breaths quickly turned shallow; she dunked her last born into the murky water. The tiny legs of her youngest child, Lila, wiggled, causing ripples in the lake. Water wet the sleeves of Sarah's black dress. Her mind wasn't on the rocks piercing into her knees, or the water her arms were now drenched in. No, her focus was on holding the tiny body beneath the water while her mind wandered onto the circumstances that brought her to this drastic measure.

A rainy night nearly seventeen years ago led to what seemed like a lifetime of misery. Skin on skin, shallow breathing, thunder cracking in the sky, and one hotel room after her senior prom. The boy that she loved with everything she had, finally convinced her to give him everything she had. But that one special night led to nine months of stress and a quick wedding that was never meant to be. A little baby girl, something that's supposed to be a gift from God, remained a simple reminder of the mistakes Sarah made. Days turned to weeks, weeks to months, and months to years. After her first child's fifth birthday came another child, a baby boy. After that is when the pain really started. Her husband started working later and later and drinking more and more. When he drank, it never ended well. Once the children fell fast asleep, the abuse began. Sarah, pregnant again, gave up work to stay at home with their children. At least, that's what she told people. If you stayed at home 90% of the time, bruises were easily hidden from those around you.

Now, with three children, aging from three to ten to fifteen, she tried to keep them safe from the world of pain she dealt with because of their father. Plans to leave were always formulating in her mind, but he always made her stay put. He wanted complete and total control over everything she did. Apparently, adding a fourth child a year later was the way to do that. After adding her final child, a baby girl with blue eyes as bright as the sky, her dreams of escaping faded away.

After putting the children to sleep one October night Sarah slid into the bed next to her sleeping husband. She stared blankly at him and voices crept into her mind. These voices had been around for the last few years, but she had somehow managed to ignore them until this stormy night. A night that reminded her so much of the one seventeen years ago. Her eldest daughter slept soundly in the room beneath theirs, the baby next door, and the other two middle children down the hall.

Sarah crept downstairs to grab the pain killers her doctor had prescribed for her accidental trip down the stairs. When she arrived back upstairs her husband was stirring in bed.
"Trouble sleeping?"
He sat up, nodding.
"I thought so, since you were tossing and turning. I have your sleeping pills."
Half asleep, he grabbed the few pills in her hand and the water. Quickly, he popped them into his mouth and in no time he passed out. Sarah laid beside him, wide awake, listening to his coughing. Eventually, he began to choke, she could hear the vomit erupting from his stomach. A devious smile tugged on her lips as she listened to her husband suffocate to death. It only took a few hours, but the body stiffened by morning when she awoke to birds chirping.

Sarah left the bedroom, shutting the door gently behind her just as she would any other morning. Her tiny feet moved across the floor, to three of the children's bedrooms. She shook them awake and went to start breakfast downstairs in the kitchen. The strong scent of eggs, bacon, and pancakes quickly filled the house. Sleepily, her three older children sat down at the table. The baby had yet to begin her routine
screaming.
"Where's daddy?" Since it was a Saturday morning, they'd at least see him in passing as he walked out the front door.
"I didn't want to wake him too early, he had trouble sleeping last night."
Her eldest, Allie, knew her mothers secrets. Often, she attempted to seek help for her, but was turned down every time. After awhile, she learned to keep her mouth shut and her head down. You can't help those who aren't willing to help themselves.

Breakfast came to a closing and the children rushed off in their separate ways. Chase, the only boy, took his four year old sister, Annabelle, outside to play in the fall air. Allie sulked back to her room.

Just as Sarah turned off the water in the sink to allow the dishes to soak, the screams started. She rushed upstairs to grab Lila from bed, bottle in hand. As she fed her, she put on a big show of walking back into her bedroom to wake her sleeping husband, only to let out a shrill scream when she nudged his cold body. Allie, the only one left inside, came rushing up the stairs just as Lila's cries rang out.
"Mom, whats wrong?" She knew her mother never made a peep when it came to her fathers abuse, so this was odd.
"Call 911."
Confused, Allie did as she was told.

The next few hours passed by in a blur. First, an ambulance. Then cops, a lot of questions and little answers. Then the doctors told them he must have overdosed, asked the children if he had seemed off lately and all the normal investigative questions.

Sarah played it off as if it were a suicide. She played the part of grieving widow quite well. A funeral and a few months later, the voices returned. Simply killing off her husband just wasn't enough to satisfy her craving. She wanted more, she wanted her old life back.

Sarah wanted to be free.

They moved far out into the middle of nowhere that winter, where nobody would find them. They had a small cottage, just her and her four children. This is where she would finish the deed.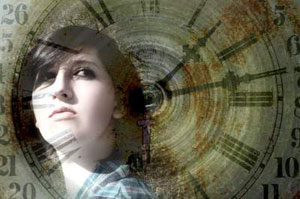 © Ryan K., Aledo, TX