The Creature
April 5, 2012
The wind attacked the tree and the two shivering men beneath it. They gripped their sides trying to hold in what heat they had left. With the winter drawing near, the world was dead and cold. Frost took the victims of anything not in their warm burrows. But the men weren't shivering because of the cold. They had been running from something. A creature deemed worse then the Devil himself.

One man looked down at the brown package clutched in his frozen fingers. He knew ha had to get it back to the village. This winter didn't just bring frost, but it brought sickness. The villagers weren't prepared. The disease came in with a lone traveler, looking for a place to sleep. With little medicine, people knew they had to look for some. But with the Creature lurking around, no one dared go out past sun down; for the Creature hated light. Many tried to get it, but none returned... all falling victim to the Creature. He gripped the package and remembered what waited for him back home. He closed his eyes and saw his sick daughter waiting for him and the medicine. He knew he had to make it back.. but how?

Then the reek of death hit them like a stone wall. Both men held their breath to keep from retching. Their blood ran cold as an eerie tranquility settled over the forest. The birdsong cut short. it was like there was not a live thing in the world. Both men closed their eyes and hoped they would not be seen. The man tightened his grip around the package slowly accepting his fate.

Suddenly a blood curdling scream filled the mens ears. They shrank back against the tree wishing for some kind of protection. Then the ground was no longer beneath their feet.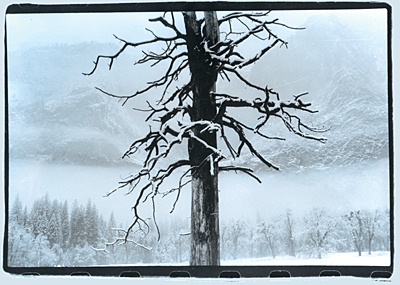 © Steve S., Marblehead, MA