The Demon Inside
April 28, 2012
She opened her eyes and sat up quick. Another night, another nightmare. She checked her clock; 3:29 A.M. She sighed, rolled over and tried to sleep, even though she knew how pointless it was. She would be awake til the next night. She gave up and sat up again, turned on her lamp and picked up her laptop. She turned it on and began typing.
It was what her therapist suggested, she'd wrote it a million times. "He will not hurt me. He does not exist. He will go away. I will fight him off. God will help me. God is great. God still loves me, through my mistakes." She had a bookshelf filled with notebooks. All repeating the same thing. She often said it in her mind, trying to drive him away.
Still this non-existant monster raided her mind, her body, her soul. He hurt her, manipulated her, se was scared of it. She went to work he was there, her therapy sessions, the bathroom, the stores. He was there. She was called a freak since he had shown up. She went from the captain on the cheerleader squad to worse than the nerds. He took away all her life, after the unforgivable accident.
She never wanted any of this and if she asked him to leave or shoved him out of her mind. He would come back twice as aggressive and mean. His attacks grew more and more vicious and became physical. She was living with the monster inside. The one that took joy and pleasure in hurting his host. Feeding on her soul, her pain. Driving her mad. He was killing her slowly....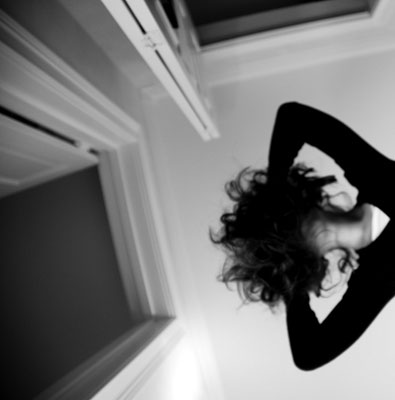 © Sarah M., Blairsville, PA