~Pass~
July 5, 2013
Things pass everyday. Storms pass by, surgeons perform coronary artery bypasses. You pass someone on the way to school in the morning; you pass by your parents when you know they have a lecture for you. Exes pass by without a glance. Airplanes pass overhead. Anxiety passes, and so do colds. The team leader's gaze may pass right over you, or maybe you miss a pass in the last precious seconds of the game.

The word "pass" has multiple meanings. The simplest definition, the one we learn as soon as we prove the capability of speech, is the action of moving in a specified direction. Sometimes the term is used to mean to switch ownership of something, like the passing down of a treasured family heirloom. But sometimes there is a more somber, darker meaning to such a harmless word.

Because sometimes, no matter how lucky you think you are, or how unlikely it seems, people pass away, too.

People die.

Infants are stillborn, and mothers die in childbirth. Parents and children die on impact in severe car crashes. Bullied young adults commit suicide, hanging themselves from the rafters of their attic after one tragically devastating day. Terrorists take their life in an attempt to harm hundreds, even thousands of others. Murderers commit homicide, taking a knife to the throat an innocent child. Disease deteriorates one's health until the doctors either pull the plug or Mother Nature comes along to end their misery. Or maybe it's sudden and fast, painless.

One thing I know for sure is that once you pass into the light, you don't ever come back.

He did, though.

And if for some reason you do, it's not so you can go through the same thing again and perish, leaving behind your loved ones to pick up the pieces.

Again.

Death lays his bony fingers on all of us one day. Death waits for us all, but he never takes us away twice. Death isn't cruel enough to do such a thing. Is he?

Things pass. But you'll never forget seeing that fateful moment when the life completely drains out of their body, or how they just burn away into nothing. You never forget the sound of their last, rasping breath, or the blood-curdling screech of their agony.

You never stop wishing they'd never left. And you most certainly never stop wondering why it was them and never you.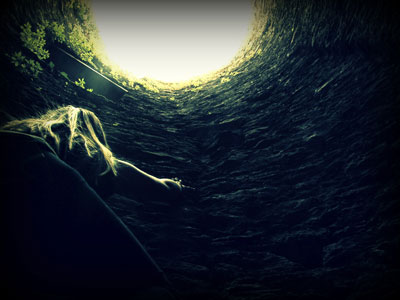 © Caroline C., Coronado, CA