No Regret
December 17, 2014
I looked out my small window in my bedroom at the funeral dwellers, all visiting his home to mourn with his older brother. I thought it would be impossible, but with his brother at my side, it wasn't. How I did it, I have no idea. I would forever be in debt to his older brother.
5 nights before
Our neighborhood was silent tonight unusually except for the chirp of cicadda's. It is a wealthy neighborhood with many elderly people. I am sitting in my room scanning through my book and listening to a CD. At about 7:00, I hear the faint sounds of pebbles against the window pane of my bedroom. I open the curtain to witness him standing there, waiting for me.
Of course he is angry with me, I still owe him money from last week. I borrow money from him every week and I hadn't been paying him back. He was always bugging me about it but I seriously meant to get to it. I slip on a pair of chuck taylors, dash down the stairs, and out the front door.
He is standing their looking at me, real pissed. He grabs me by the front of my sweatshirt and lifts me off the ground. He is either high or drunk but I can't tell which one. He starts yelling at me about him needing money. That is when he starts carrying me toward the river in his backyard.
When he reachs the river, he dunks me a couple of times,  constantly trying to drown me. He then drops me into the river and turns on his heels and leaves. After about 20 minutes of struggling, I finally crawl out of the river.
I decide to go to his house and see if anybody knows what he is up to. His brother answers the door and looks at me in amazement. I then explain to him what his brother has done to me the past hour. When he hears this, he is greeted with outrage. He tells me that his brother had been acting like this lately and that if we didn't do something about it, he would continue. I nodded in agreement and we planned what our next step was.
After an hour of planning(it was now 9:00 because I was gone for 2 hours), we started our search for him. We found him a mile down the river sitting on the ground humming. We grabbed him and stuffed him in a bag. Luckily he didn't struggle that much. We then tossed him into the river.
Present
That was the last time I saw him. I heard his body wasn't even in normal form. All I knew was I was relieved. I was looking out the window when his brother came out. He looked up at my window, smirked, and winked. That was when I realized what we had done benefitted both of us. I had commited the murder of my neighbor. I had murdered him.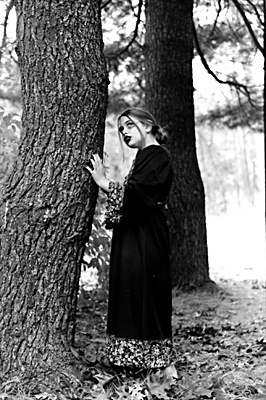 © Pamela T., Norwalk, CT