The Stranger At The 4:00pm Bench
December 22, 2014
Victorian London. It's an odd place, very pleasing to the eye. The thick fog conceals the identity of each passerby. This then creates a sea of enigma.
I sit on a bench, my bench. It's my bench because I sit here at 4:00pm every single day. As I am a regular visitor of this bench, I begin to become fairly well known amongst the locals. There is Marty, the sweet older gentleman who never fails to tip his hat towards me. I never fail to return the gesture.
It's Winter at the moment. It gets considerably quieter during the winter. The cold is too much for many people. Personally, I love the cold, especially for this season.
There is a beautiful building opposite I. It stands tall and proud. Solid iron gates embrace the building like a warm hug. The building is white with black rectangular panels going down and across. I still, in all the times I sit here do not have the faintest idea of what goes on there. I should find out someday.
'Oh that's odd very odd' I mumble to myself
A peculiar man walks towards my bench. He dons a smart suit, top hat and cane. I assume he must be fairly wealthy.
'May I take a seat on 'your' bench'? The stranger asks
'Why sir, how could you possibly know this is my bench'? I enquire
The mysterious stranger smirks and proceeds to sit down next to me.
'I see you, always watching, I know how you wonder'
This man has a very icy tone to his voice.
Where do you watch myself watching from'?
The stranger's grey eyes pierce my soul like a dagger. After what feels like a good minute, the strangers mouth finally starts to drip a syllable.
'The beautiful building that is white with black rectangular panels going down and across' he sings
My face drops.
'How, how do you-' I stammer
'Ah, that's for me to know and for you to never find out'
'Tell me!' Tell me how you know! Who are you?'
This may seem like an over reaction to this very peculiar stranger but I tell you now, I got a very, very nasty feeling running through my veins.
'Now now Victor, calm yourself, so many questions'
'How do you know my name'? I ask sternly
The stranger rose from my bench.
'You'll never know, it's going to drive you insane' he whispers
The stranger turns so his back is facing myself and silently glides away humming an eerie melody. The stranger completely fades away.
This bench, is my bench no longer.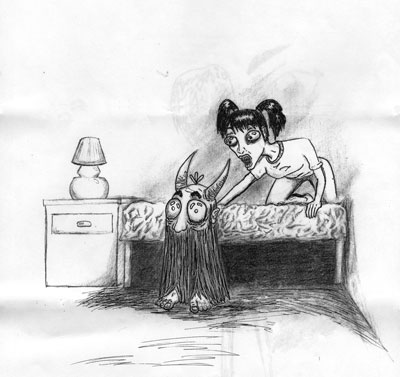 © Jasef I., Norfolk, VA