Monster
July 3, 2017
I think, as I run my fingers over the headshots, that I must look incredibly sexy right now. In the half-light, I know I must be all long shadows, and lashes, and leg. I'm quite pleased with this image, and I stretch my limbs slowly, pleased with myself,  though there's no one around to see. I take a sip of the wine and look at the pictures again. Aaron really is a beautiful creature. Too bad he's got dark hair. I did rather want a blond husband. Ethan's got lighter hair, though. And his eyes perfectly match the wallpaper of the living room downstairs. Blue on blue on blue.
Ethan would look good in this house. The perfect, wholesome husband with a firm handshake and an All-American grin. It'd be the missing piece to my image, and I wouldn't even have to redecorate. What's more is people trust him. With him on my arm, they'd trust me too. Which will be their mistake, but they don't know that. The thing is he's too tall. I would have to wear my highest stilettos everywhere I went with him, for it to look right. I do look good in stilettos, though.

Grant is richer than Ethan or Aaron. A billionaire baby with a bank account just aching to be spent. More money would help me advance; get closer to the right people, silence the wrong ones. But I've got plenty of it already, and I've already silenced Mother. That was two birds, actually. She called me hideous, which she'd done before. The word monster was new though. I'd rolled my eyes and said, whatever when I stabbed her. She didn't say anything after that, and I got that pretty inheritance. Two birds, one shiny pair of scissors.

Monster is playing in my head. Like a record, but it's stuck. I drink more wine.

Ethan's the best choice, so I toss the other headshots aside. They make a glossy snick as they hit the floor. I finger the corner of Ethan's photo. He's perfect. I love him already. And he doesn't know it yet, but he's going to love me. I'm beautiful after all. I'm going to take control of him. I am going to take control of everything.

Monster indeed.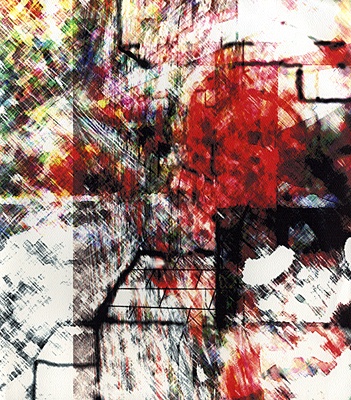 © Preston M., Galesburg, IL