College Athletes: Taken Advantage of, or Set Up to Succeed?
April 14, 2021
Since 1906, college athletics have been dominated by one organization. The National Collegiate Athletic Association (NCAA). The NCAA makes billions of dollars off of college athletes' names and likenesses per year, from jersey and ticket sales, to viewership earnings of competition, and the athletes get approximately none of it. On top of this the NCAA has regulation put in place to stop athletes from earning any money, no signatures can be sold on their behalf, doing youtube on the side to make money has been shot down, even swimmers (who probably pull in the least money) cannot compete in the olympics, be sponsored by brand deals, or be a "professional" in any way. Collegiate athletes earn a lot of money for their schools, and the companies promoting their competitions. They deserve to be compensated. Although some athletes may be on scholarship, many don't make the pro leagues and would really benefit from the extra revenue that sports generates for them.
The biggest reason that athletes should be paid for their performances is that they may not come from high-income families. The money generated by their games could go towards their family's well-being and helping set them up for a positive future. The March Madness Tournament alone generates billions of dollars in revenue, not to mention the conference championship basketball games, football games, and the college football championships. They generate enough money to easily pay every player enough to feed their families well into their 40's if preserved properly. They could even use it to move to a better area and start over, pair this with the education that they gain in college and you have an athlete that is set up for success. They're given skills and education that they can use to choose a career path to further their quality of life.
Recently something extremely rare happened in college sports, to some it may not matter but to many it truly shows why college athletes need to be paid. In 2020 Stanford decided to cut it's wrestling program despite having raised 12 million dollars to run it through sponsors, for comparison, it would've taken about 500,000$ to run the program annually, they would have been able to afford to keep the team until 2050, even without additional sponsorship until that point. Stanford had a respectable wrestling program, however one wrestler in particular, Shane Griffith, felt betrayed by his school for turning their back on the sport as well as himself, so he did the only logical thing, work 10 times harder and win more, he went on to win the national championship in the 165 lb weight-class in 2021, without a stanford logo anywhere in sight (Stanford News). He put his body on the line for a school that really showed they didn't care. If anyone needs to be paid for their sacrifice it's him. Countless others put in time and effort like he did, and it can not go unnoticed.
Another reason to pay athletes, and this is definitely the most surprising, they're already being paid illegally. Top recruits are given money if they choose to play for the school that offered them the scholarship. Nick Chubb, a former running back at the University of Georgia who is currently a star for the Browns in the NFL was reportedly paid a total of $180,000 to stay at Georgia and play out his junior and senior seasons (Dan Lyons, The Spun). This clearly breaks the NCAA rules and regulations as it's one of many cases where this has happened before. If this is made legal, but on a smaller scale, it would not only decrease the sums of money being thrown around but it would allow the schools to be more open about their practices, making the process easier for the athletes as well. Reggie Bush may also be the most notable instance of this occurrence. He received "improper benefits" from the University of Southern California while he was a running back there. His team had their 2004 NCAA Championship season vacated, and he decided, as a result, that he would give up his Heisman Trophy (the award given to the best player in college football that year). This situation could have been totally avoided if they were able to pay Bush in a moral and fair way, still keeping their star and national championship.
Athletes make too much money for their schools not to be compensated for their sacrifice. In the 2021 men's March Madness Tournament alone, in a season with minimal fan attendance if any, athletes generated upwards of 1 billion dollars (Investopedia). In addition, bettors wagered over 8.5 billion dollars to add to the grand total of money made off the talents of these young athletes. This is only one sport, not to mention the incredible challenges of this season, the college football playoff, which is a total of a whopping 3 games, generated 90 million dollars to share between each conference, but on top of that, made every conference in the Power 5 (5 largest college football conferences) an additional 66 million, 2.7 million collectively to the FCS (Football Championship Subdivision), and anywhere from 4-6 million to every team who participated in a bowl game, which there are 35 of. The total amount of money distributed by those sources I just listed alone adds up to a minimum of over 702.7 million dollars to schools. This also excludes the regular season, jersey sales, ticket sales, and every other form of revenue the NCAA generates from these 35 games (Forbes). To some it is hard to picture quite how much money that is, but it is more than enough to pay every athlete enough to support their families, on top of generating the NCAA and schools incredible amounts of money. Why isn't this happening? The only logical reason is simple. People can not get enough money, broadcasting networks, schools, conferences, divisions, everyone needs their cut, but the athletes more than others, the revenue only goes to the people with the most power to make the rich even richer.
For the amount of money that athletes generate for their school, they should get a cut, they spend every day of their life preparing for their competition to get where they want to go, it's a HUGE investment, and for them to have it pay off for someone else's pocket, is unfair. They train and compete too hard just to be left empty handed coming out of school, they deserve something to help better themselves, or even at the bare minimum, should be able to have a side hustle. They should be able to use their platform to expand their brand, it's their name, likeness, jersey, signature, etc. They at least deserve that.

Sources
Dosh, Kristi. "ACC And SEC Are Big Winners Financially In 2020-21 College Football Playoff." Forbes, Forbes, 21 Dec. 2020, 5:13pm, www.forbes.com/sites/kristidosh/2020/12/21/acc-and-sec-big-winners-financially-in-2020-21-college-football-playoff/?sh=610b08501ee4.
Lyons, Dan. "Nick Chubb Responds To Allegation Of Getting Paid By Georgia." The Spun, 9 Mar. 2021, 9:33am, thespun.com/sec/georgia-bulldogs/nick-chubb-allegations-paid-georgia-football-rush-propst-valdosta-alabama#:~:text=Among%20the%20claims%20made%2C%20is,now%20responded%20to%20the%20allegations.&text=That%20is%20a%20pretty%20fair%20point%20by%20Chubb.
Parker, Tim. "How Much Does the NCAA Make off March Madness?" Investopedia, Investopedia, 9 Mar. 2021, www.investopedia.com/articles/investing/031516/how-much-does-ncaa-make-march-madness.asp.
"Wrestler Shane Griffith Wins 165-Pound Title at NCAA Finals." Stanford News, Stanford Athletics, 22 Mar. 2021, 4:54pm, news.stanford.edu/thedish/2021/03/22/wrestler-shane-griffith-wins-165-pound-title-at-ncaa-finals/#:~:text=Wrestler%20SHANE%20GRIFFITH%20is%20a,NCAA%20final%20at%20165%20pounds.&text=Griffith%20is%20the%20second%20wrestler,Famer%20MATT%20GENTRY%20(2004).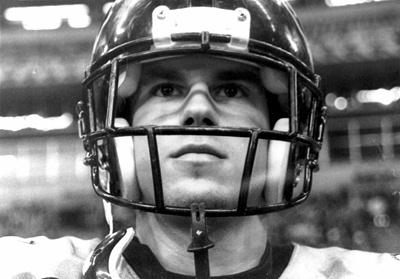 © Maria M., Halton City, TX