How To Write A Gothic Story
August 21, 2011
I am very fond of writing stories of the Gothic genre. But to write a gothic story you have to go into the dark and twisted corners of your mind and extract the horrors inside.

You can influence your gothic writing by Familiarize yourself with the styles and themes of the most popular authors of Gothic fiction. These include the Bronte sisters, Edgar Allan Poe, Mary Shelley, Bram Stoker, Elizabeth Gaskell and John William Polidori.

Think of a dark or morbid central theme which you can use to create that mood around. It could be something like death, hell, depression, vampires, or tragic romance. Anything dark and moody could work. Gothic fiction doesn't have to be depressing, just as long as it's dark and creepy.

To create the darkest stories add a element of psychological horror. Gothic writing started around the Victorian era and featuring mental illness or emotional issues will help to create the sinister and depressing atmosphere that is needed for Gothic fiction.

Include a theme of romance - not cheesy teenage romance but pure passion - perhaps between a young and naive woman and a sullen and brooding man. Create a vulnerable heroine who is capable, honest and trusting. Gothic heroines are typically all alone in the world or are the daughters of cruel men who want to marry them off to suitors they don't love or seize control of their fortunes. The potential romantic interests of Gothic heroines are usually handsome, strong and wealthy but harbor sinister secrets such as a criminal past, crazy relatives or something supernatural dwelling inside.

The setting has to hint at the danger that you want to convey in the story; it has to be out of the way as if to isolate the characters from the rest of the world. The characters and setting must augment your dark theme (if you are writing a poem, this is optional.)

And those are my tips on how to write a Gothic story - I hope you like them and that they help in your future writing.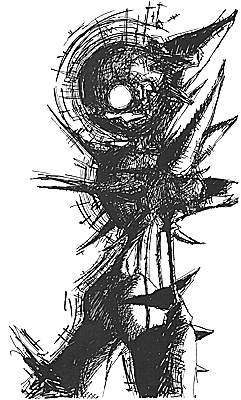 © Tag H., Galesburg, IL