Paper Cuts
January 12, 2013
The first time I got a paper cut, it hurt real bad. My finger was oozing blood, and I cried a little. Of course, I was only a child. I didn't know why the sharp edges of the paper sliced my skin, or what I had done to deserve such a fiery punishment.

The next time I got a paper cut, it burned, and stung. My finger was bleeding, but I tried not to cry. I knew that no matter how many tears I shed, the pain wouldn't stop. My cheeks were fairly dry that day. I put a Band-Aid over my tiny wound and the bleeding eventually stopped.

I've suffered from many paper cuts since then, and they don't hurt so much now. I've come to accept that there's no rhyme or reason behind them, no warning or tell tale signs of when they will strike.

But even though the pain has stopped, I still bleed a little.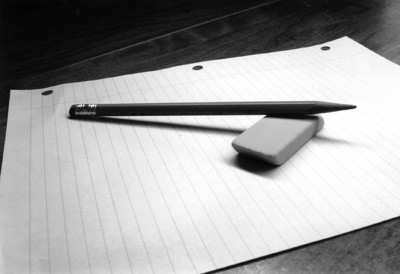 © Michael H., Mildford, CT