I Killed Her
January 26, 2013
I am there for her too late. I am there for her when she is unconscious in the corner of the locker rooms, slumped against the blue metal. I wasn't there when she sat alone because her friends slowly backed out of her life. I wasn't there when the silence in her ears screeched louder than sirens. I wasn't there when she needed me.

She is one of those people who is just a classmate and nothing more to you. One of those people who blend into the wallpaper. You don't mind talking to her if you must & yet she is still not your friend of choice. She is wearing jeans and a t-shirt that you wouldn't remember. And when you & your friends party she's not on your mind-why should she be? So why should you feel responsible when you see that people are staying away from her for no good reason? You know that you're a good person. You know that you'd never treat her badly. And why should you designate yourself to be the one who calls when she's absent so often?
You see her and yet you turn away. You see that she's making eye contact with you. Her eyes are like fingers, they're touching you. You feel like they're wringing at your heart. And you turn away. You trained yourself to quickly forget. You think that if you make believe you didn't see it then you won't be responsible, right?

That's what I think until I see her. My breathe is quick and my heart is loud, a reminder of my responsibility to this life. I try to shake her awake and she's not reacting. I hear noise, it's me. I'm screaming. These are not the screams I hear in movies. They are screams that are alive and real and so full of agony...
They come and they take her away.
They take away this girl. They take away this girl that I killed.
I killed her.

Because if I saved her, she'd still be alive.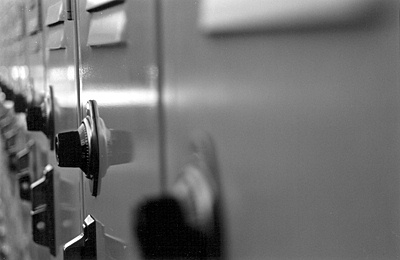 © Cassandra Z., Sunnyvale, CA