Letting Go
July 2, 2013
When you're little everything is easy
And life is a bowl of Spaghettios
When you're young you don't realize your parents are fighting
Their raised voices mean they love each other forever…right?
When you're a kid friendship is easier than the alphabet
And the schoolyard is a happy place.

But I learned that sometimes people talk behind your back
And sometimes those people are your two best friends
And sometimes your heart gets broken

When you're not included in Double Dutch
And nobody will touch you during Tag
The schoolyard isn't such a happy place
And life isn't so easy

But time passes
And I got two new best friends
Better than the last
But my memories lurked in the corners of my mind
Clouding my sunny days

A little voice said to me,
"They are better off without you
You are not needed
Not loved."
My schoolyard scars built me a wall of hurt and self-pity

Ring! Ring!
Ashley's called ID popped up on my phone
'Oh, great' I thought
I answered, ready to give my best friend a piece of my mind
Sobbing floats through the telephone
Before I can speak
She's crying.
About what, I don't know
"Hannah!" her desperate voice mangles my name.
I can feel her tears on my cheek
Oh wait,
That's me.

Sometimes that's all it takes
I can hear my walls crumbling down

When you get older life isn't so easy
When you're a teenager you can hear the hurt when your parents are screaming themselves blind
When you're 16 recess is a memory
And nobody wants to play Tag

But when you get older you realize that not all friends talk behind your back
When you're a teenager you find out that broken hearts can heal if you let them
And when you're 16 you know that sometimes,
A phone call is all it takes.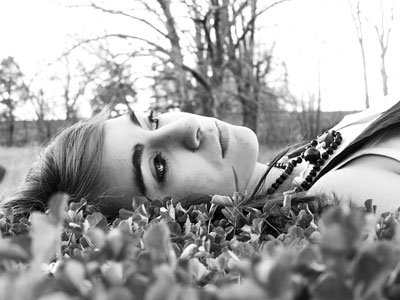 © Jasmine R., Bourbon, MI