Monsters
November 28, 2013
If one gets satisfaction from another's pain, I call this being a monster. That's basically what a monster is, right? A person/thing who enjoys inflicting pain upon another? I think so.

We are in a fight for our lives at this point. The monsters are overtaking us rapidly day by day. They carry giant grins on their faces while we carry solemn grins on ours. They know we hate them. They also know we cannot stop them.

The monsters are ordinary people like you and I. Scary, huh? Each and every one of us is/has been this monster at some point in our lives. Think back, remember not sharing that toy when you were a wee child? Or not letting that one kid play with you or sit with you at lunch? That's what I thought.

Over time we eventually grow out of our horns and jet black eyes and grow into having a beautiful head of hair and deep colorful eyes. This, however, is not the case for some. Some people cannot grow out of their sharp horns. They carry them throughout their life knowing good and well they are there. The horns don't bother them. In fact, they kind of like them.

Don't ever think you are alone with these monsters in the world. You simply are not alone. I'll bet your best friend, whom you love dearly, is battling a monster at this very second. They're all around and we CAN fight them.

I don't mean physically. Talk to someone about it. Whether it be a guidance counselor, teacher, principal, or parent. Confide in these beings and let them know. For, these people have the appropriate tools to destroy these terrifying monsters.

Love is always out there.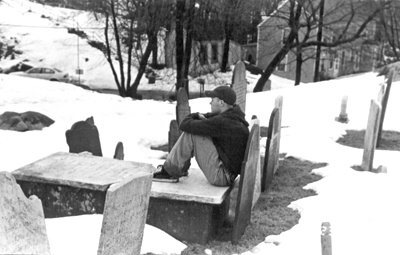 © Matt B., Marblehead, MA