Finding My Purpose
May 16, 2009
I've been thinking a lot about my future and my purpose in life over the past year. I've always wanted to help people, and I've been involved in mission projects since middle school. Because of my experiences, I want my noble purpose to involve helping people that are less fortunate than me. So I began to think about careers that would fulfill this purpose.

At first I thought I wanted to be a nurse. What better way to help people than by saving lives? But as I began to look into nursing more closely, I realized that it might not be the right career for me. It involves very quick decisions, and the wrong choice could result in death. I don't think I could live with the fact that I am causing other people, especially young children, more pain that they are already in. I'm also a lot better at English and Reading than Math and Science.

My purpose changed one Wednesday night when I went to the youth program at my church. There was a missionary visiting from Tanzania, Africa, and he told us all about his work and the people living in Africa. The entire time he was talking it seemed more and more urgent that these people needed my help. I had done lots of mission work with my youth choir in the past, so I knew what a difference it made to the people who received help. I talked to the missionary afterwards, and he told me they needed college students to come to Africa to teach students about AIDS.

When I talked to my parents about my idea, they weren't as enthusiastic as I was. We did some research and realized that not only was it dangerous but it was also hard to make any money. They agreed that they couldn't stop me from going, but they also said I should focus on college and a career first.

As I begin to look at different careers, I've thought about what I like to do. I'm pretty good in school, but I hate science and math. I love anything to do with music, and I also like to read. However, one of my favorite things to do is writing. It doesn't matter if it's music, poetry, or essays: I like it all. Then it hit me! I could use writing to spread the word about poverty-stricken countries like Africa. I could even use my own experiences to get my point across. If more people knew how bad some countries' conditions were, maybe they would be more willing to help. I could also do my own mission work here in the U.S. by writing for magazines and books and giving my testimony. Maybe someday I could even publish my own book!

So although my direction has changed, my noble purpose is still the same: helping others. I want to spend my entire life living for God and helping others to know Him too. I still hope to one day go to Africa, but in the meantime I hope that God will give me the words to change lives here in America. My noble purpose is to give other people a piece of the amazing life God has given me.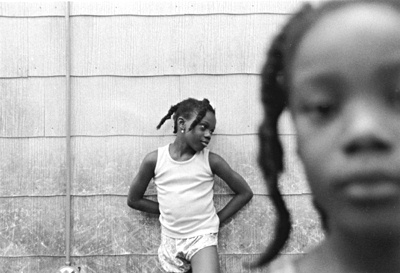 © Daniel N., Boston, MA