Young At Heart
MAG
We always hear our grandparents talk about how much they miss being young. Well, recently I was able to help a few people recapture their youth, if even only for a few precious hours.

In March, a convalescent home near my house held their Senior Citizens Ball, for which the YMCA Earth Service Corps and students like me were volunteers. When we arrived, the place looked like a large room in need of decoration and enthusiasm. Six strands of lights, many candles, bunches of flowers, and 90 minutes later, it was an elegant ballroom ready for action.

We had been told that the seniors would be confined to wheelchairs, and I was a little concerned that I wouldn't know how to "wheelchair" dance. Much to my relief, a nursing home employee demonstrated how to maneuver our dance partners and their chairs to stay safe and comfortable.

Providing the evening's music was a band of elderly men who played waltzes, tangoes and the cha-cha. First on the list of festivities was a Filipino group performing a traditional dance involving coconut shells and sticks. This definitely got the crowd going, and they were ready to dance. We were their dates, and generally it was two volunteers per senior citizen, so my friend Christine and I approached a man and asked, "Would you like to dance?" He responded joyfully, and we were off to boogie. After one dance, he thanked us, and we went in search of our next partner.

We found an Hispanic woman who at first seemed very shy, and we expected she would be timid on the dance floor. Boy, were we wrong. Once we started, she did not want to stop. She was hooked. Each time we asked if she was tired, her reply was: "No." We were fine with that, as long as she was having fun.

After several dances, it was announced that there would be a contest to choose the king and queen of the ball. When they were chosen, the queen was crowned with a tiara and the king was awarded a lei.

The rest of the night was filled with laughter and smiling faces. Not only was this experience a good community service opportunity and a nice thing to do, but it showed how important enjoying your life is, and after seeing the queen push up her hands and "raise the roof," that theory was reaffirmed.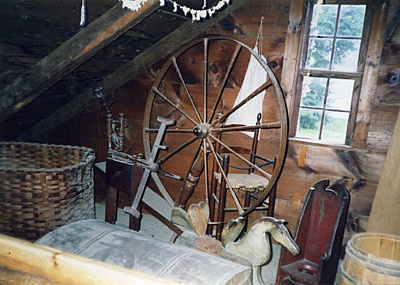 © Anonymous