Too Many Pets
March 18, 2014
Imagine a dank, crowded animal shelter. Dozens of pets are stuffed in small cages that line the hall. About half of them will end up being euthanized.
Pet overpopulation is a growing problem and has been for decades. Now, there are 70 million stray pets in America. Most spend their lives in animal shelters. The average animal shelter houses twice their maximum capacity of animals. Besides the lack of space, there is also a lack of funding. Twice as many animals means twice as many expenses for these non-profit organizations (that rely solely on donations and a small bit of tax money from the government). Although cruel, euthanasia is often the only option.
The majority of animals entering shelters are under 18 months old. This is because they were most likely given up by their owners. In fact, 70% of people who acquire pets will eventually get rid of them.
Another factor adding to this is owners not spaying/neutering their pets for various reasons. The most common one is not being able to afford it, because the process can cost around $400 (nytimes.com) Theoretically, one cat and her litter can produce up to 67,000 offspring (fmhs.org). Instead of purchasing your next furry friend from a pet store or breeder- therefore encouraging the breeding of more animals- consider an animal shelter. "By choosing to adopt, you will not only save a life, but you will also ensure that your adoption fee is going to help the next unwanted pet that comes in the door of that shelter (americanhumane.org)". If only half of the millions of people who acquire pets every year adopted them, all of the shelter pets would have homes. Unfortunately, this is very unlikely to happen. But I believe that if everyone was able to understand how terrible the issue of animal overpopulation is, we could all help improve it together.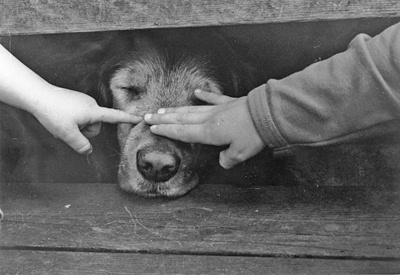 © Anne S., Portage, WI