Summer
July 23, 2009
Summer is all a kid needs to survive. No need for hydration or food to keep up our energy. Energy is endless in the summer. We run on fun and happiness. It can keep us going for weeks at a time, but usually after a day or so without some sort of pit stop, we eventually are drained of everything. We go from bouncing around like the shiny metal ball in the pin ball machine to a lazy lump of what could be bubblegum. Sleep is a necessity, food is a need and water is most definitely important, but in the summer all three seem to slip our minds.

Summer is innocence. Summer holds everything inside of it like best friends hold secrets. Summer seems harmless almost, but when you look closely you can see the dark thoughts, the bad ideas, and the pain that seems to be unbearable. School may seem like the hell hole, but in all actuality, summer is just as bad, if not worse. Drama fills our minds every day and the lies race around us like cars speeding down the street. People change for the better and for the worse, while some sit and think about what might happen and the possibilities. Some become happy and decide to enjoy life, while others wallow in their own self pity. Summer is everything but innocent. Summer is dangerous.

Adults picture summer as break-ups, and hook-ups, and friends over constantly. They are absolutely correct, but they are missing a lot. Their missing out on what we don't say and what they don't see. The crumbling families, the rumors, the dirty looks, and the way everyone knows about everyone else's business, even though you know that you haven't said anything to them. It's interesting how you find out who your friends really are, and who's as fake as their hair color. It's funny how some can change from immature and childish teenagers into bright and successful young adults, while others are still stuck in the picking-their-nose-and-eating-it stage.

The sounds of yelling children and skateboard's fill my street daily. The short visits from close friends are what keep me smiling and the crazy dinners with my family are what keep me laughing. Summer is what keeps me going. I remain sane within summer's time, but when school arrives I become the crazy, overly stressed teen girl that everyone avoids. Random laughter is what makes the time tick away. My friends are my whole world and my life. Proud parents support me in all that I do and reliable family holds me up to make sure that I don't fall. Summer is interesting.

Things happen during the summer that you said would never happen. Dating people that you said you would never date; dropping people that you thought were your friends; and beginning a new chapter in your life. Summer is what contains everything. It holds secrets, and lies along with broken hearts, wrecked friendships, and unfinished business. Summer is dark. Summer is mysterious. Summer is life. Summer revolves around us and feeds off of our energy; the slightest amount of anything that it doesn't seem to like, and it can flip our whole worlds upside down. Summer is the land that I live in now and I am dealing with everything that comes my way; one hot, humid, drama-filled day at a time.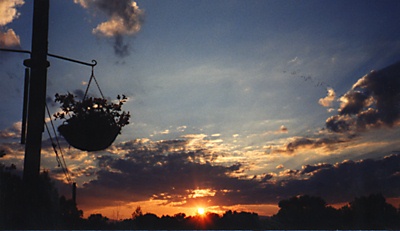 © Ana M., Marblehead, MA