RSD Dosent Own Me
July 6, 2010
I sit on my bed and gaze outside as I let my mind wander to another place, any place. I picture a beautiful beach and the ocean with waves crashing at my feet. I can almost taste the salt in the air, but then I'm suddenly brought back to reality by the intense pain in my arm. I sigh, realizing how much pain it would cause me to get even a drop of ocean water (or any water for that matter) on my arm, or to even have the wind blow against it. I gaze down to my discolored arm and begin to wonder when I will be able to use it again I try to block the thoughts in the back of my mind, that wonder if they will ever find a cure for RSD, my nerve disorder.

RSD is a neurological disorder that affects millions of Americans of all different ages. It is a disease that occurs when the sympathetic nerve in the brain goes haywire, causing the muscles, skin, joints, and bones to react negatively and cause constant pain to any sort of touch (including water) or temperature change. It can be life threatening (by moving to internal organs and targeting immune system), but mine has never advanced to that stage. There is a lot doctors still don't know about it, and it is very hard to diagnose. A lot of people believe that people who have it are faking because the symptoms are at random and don't always appear on the area affected. Some people have also been told its "all in their head".

I have had to face this demon in several different battles since I was nine, and I am fortunate enough to have people in my life who support me fully. I fracture growth plates in my bones very easily, and every time that occurred (which was anywhere from 1-3 times in a year) the nerves would over react and the downward spiral would soon follow. It can usually be put into remission with a Nerve Block, which is where I am sedated and they go in and try to sedate the nerve in hopes of "rebooting it". It is kind of like turning off a computer that's frozen.
During my current bout with RSD, I have had the Nerve Blocks three times, and so far none of them have been successful. However we are continuing to try them, and also look for other treatments.

I wanted to share my story because I feel that it is important to show people that we all have to face different struggles in our life. We become stronger and stronger every time face and triumph each battle, making us stronger people. So for everyone out there reading this, remember that if you're facing a challenge in your life right now, don't give up, but instead face your challenge head on. Even though I'm facing this pain, I'm always sure to keep my head held high, and not let anything bring me down.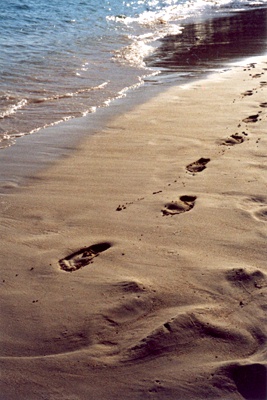 © Ashley B., Potomac, MD