Rising Above Childhood Abuse
August 26, 2010
My childhood wasn't filled with playdates, happiness, or love. It was filled with abuse.

My dad would repeatedly slam my head against the wall, sit on my back, squeeze my wrist till I could barely see, and slam my legs. He would remind me that I didn't have an opinion, was worthless, and nobody loved me. He thought there was something wrong with me because my political beliefts weren't entirely the same as his.

The only reason why I survived is because I prayed every second of each day, and God granted me the courage to finally tell someone what was happening. I thank God for all that he has done for me, and I think of Him as my one true Father.

It was hard for me to realize that I couldn't let my dad stop me from living a happy life. It is true that each day I have memories of what happened, but I also have joyful moments that make life worth living. I acknowledged that what my dad did is his problem, so I need to move on and make my life good, in spite of the scars, physical and emotional. With God, anything is possible.

I am still young, and have a lot of life ahead of me. I have learned so much from those sad times. I am now an independent, kind, and happy person because of God's grace.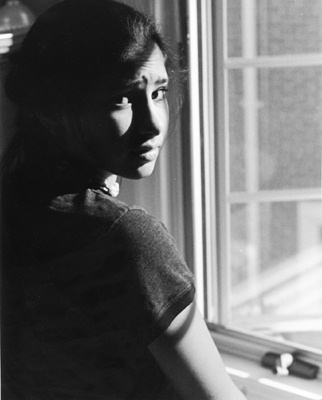 © Jennifer H., Bethesda, MD