Hope Starts With Us
April 11, 2014
About twenty-six percent of adult Americans have a mental disorder. And that's only statistics for people aged eighteen or older. So then, why are mental disabilities regarded differently than physical problems? Why does bipolar disorder bring a completely different perspective to someone compared to diabetes? Limited information and awareness about mental health affects treatment and diagnoses.

For example, in Canada, only one in five children who need psychological help actually end up receiving it, according to the Centre for Addiction and Mental Health. In adolescents, families never give thought to the idea of there being a mental disorder, when the easy blame on hormones and typical teen behavior is there. And then, cultural restrictions play a big role in acceptance and awareness. Many cultures, specifically in the Eastern hemisphere, have slim to none education on mental illnesses. In some cases, any questionable symptoms are treated with spiritual practices. Gordon Floyd, who is the president of a children's mental health foundation, acknowledges that "we don't question a physical health diagnosis or stigmatize the person for one. That forty-six percent holds the youth accountable for behaviors that may be out of their control due to their mental health challenge".

Also, many individuals have completely false perceptions on certain disorders. Last week, I overheard a conversation between two girls who were discussing the possibility of one of them having bipolar depression. The girl that heard this said something along these lines: "But you can't have that! You have the same mood whenever I see you. Bipolar people change moods like every hour at the most. You're either happy or sad whenever I'm with you".

That, unfortunately, is the way many people regard bipolar disorder. The comments are everywhere- "The weather is so bipolar!", "You're being so bipolar!", etc. There are the ones with depression too, most commonly. Teens need to understand that sadness is not equivalent to depression, and that if someone does have MDD( Major depressive disorder), it does not mean that their life is tragically twisted.

Things have been rapidly changing for society these past few decades. In 1990, the U.S Congress made the first week of October as Mental Illness Awareness Week. The National Alliance on Mental Illness (NAMI) is involved in current issues, including access to medication, receiving health care for children, employment for adults with mental disorders, legal and civil rights, and many more important concerns. We raise awareness about breast cancer, and such, so why not start thinking about disabilities in our brains? After all, to be healthy, the first step is having a healthy and stable mind.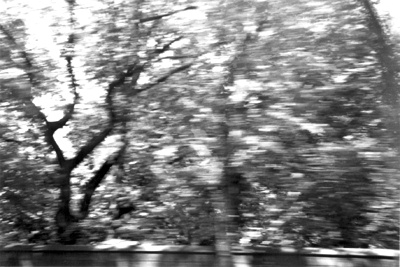 © Sarah M., Phoenix, AZ