It Started as a Usual Day
January 12, 2009
I must admitt, im not a poet, im not a good wrighter, and dont ask me to atempt to song wright, but there is this ont story i just have to share.
It started as a usual day."Good morning,"my mother began, "theres no school today, your going right to day care." I watched as my mother looked out the window with fright. I watched as my father called my my aunt. "It's snowing, Well look out side if you dont believe me." Then later i was enjoying the snow before Daycare, i caught a snowflake on my tongue. Then i watch as my dad pushes our car out of this trecherouse, yet mezmorizingly beautiful snow. Then, he falls to his knees. The next few minuets are all a blurr. My dad's at the kitchen table, pale, and sweating. "Do you need me to call an ambulence," my mother asks franticcally for the third time. The next thing i know he's being carried away on a strecher. And then, I find myself at daycare. "Amber, your aunts here to pick you up." thats wierd, she never picks me up, its always mom, i thought. But this day had been weird. "Your dads int the hospital, my aunt began, and he didnt make it." i had never heard this expression before, but i knew what she was telling me.
"No, hes been un the hospital before, hes ok." i said. The next thing i know im in the hospital. I see my best friend and cousin and we begin to color and laugh."this is a sad day," someone told us. I was only six, i didnt quite understand. Then i see the nurse, she tells me to go see my dad, and she tells me that he wont look the same.
I pushed past what seemed like hundreds of people. The all backed out of the room and let me have my time. He was pale, and cold."He's so cold, i must tuck him in." I said.People began to cry. My mother comes in, "Wake up!" she screams, "Dont do this to me."
I didnt understand this day until later, as a 6 year old i didnt understand that he would ever come back. Now years later i fully understand everything. As brave as you may think that you are, you are never prepared for somthing like this.Especially as a little kid. I dont realy remember a lot of small details, but i remember his smile, sence of humor, ability to light up a room, i remember us telling storys, and i remember that he loved me with all his heart, thats what realy counts. Its hard to believe that it all started as just a usual day.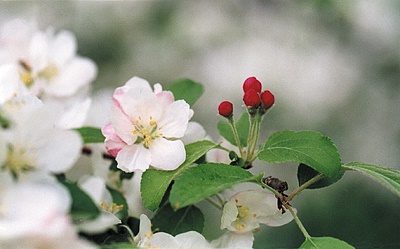 © April P., Newark, DE