Aunt Debbie
MAG
January 29, 2009
Three years ago, on a chilly Sunday, my dad woke me very early, saying, "Joe, it's time to go." I grabbed clothes at random and put on a hat. My father, my sisters, and I left the house and as we drove, no one really spoke.

We arrived at the hospice care center and walked in. In a dimly lit room we found my mother next to the bed where Aunt Debbie lay panting and wheezing. My mother sat quietly and wiped saliva from my aunt's lips. A small stereo played The Beatles. My aunt had been fighting cancer for several months and losing the battle. This morning the nurses said today was the day to say good-bye.

Aunt Debbie smoked like a chimney, and the doctor found spreading tumors. My mother visited every day, and I went when I had the strength to see her. She became emaciated, and her hair fell out. Her skin yellowed. My aunt was like a second mother to my sisters and me. We often hid or threw out her cigarettes, but she kept on smoking just the same.

On that cold Sunday, we gathered around her bed and spoke to her. We told her how much we loved her. To this day I wonder if she heard us. My mom looked into her eyes and said it was okay for her to leave and escape the pain. My aunt's gasping, rattling breath slowed and eventually stopped.

There was no speech or dramatic Hollywood moment. She just seemed to be taken by the breeze. We played several Beatles songs and cried. I walked the calm hospice grounds and didn't know how to feel. I was not sure if I was sad or angry, or even relieved.

Three years to the day, I still feel as though I was robbed. I'm glad her pain is gone, but I still feel like I was denied something I should have had for a very long time.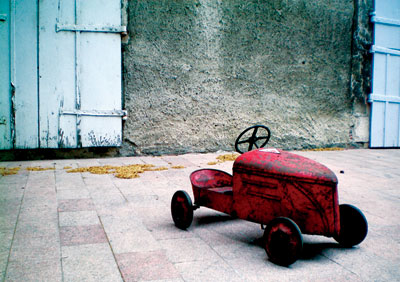 © Kate H., Fullerton, CA